A NC Winter Journey to Ocean Isle
Some people think that Ocean Isle Beach is only a summer town. It's probably because "beach" is in the name. But they underestimate the attractions of OIB. Regardless of the weather and no matter what season you come here, your vacation is guaranteed to be packed with exciting activities. Take a look at this 7-day plan filled with culture, history, dining, and art during a NC Winter.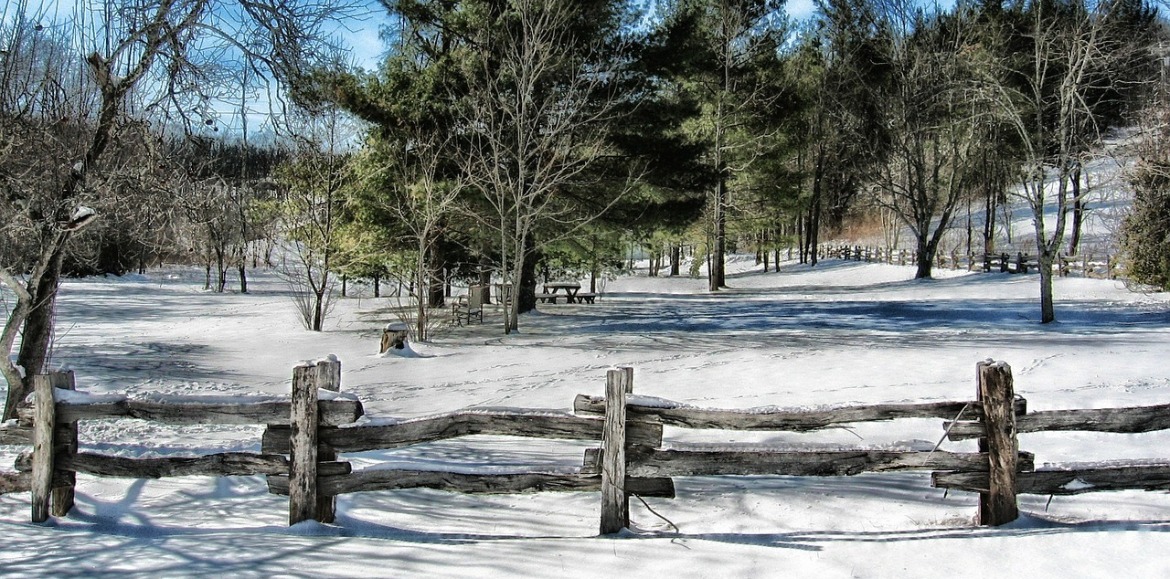 Just because it is winter doesn't mean you can't get a close and intimate look at the marine life. In fact, Ripley's Aquarium offers a thrilling experience that you may not get out in the open waters. From diving with sharks to sleeping with them, you'll never look at sharks the same way again. But it's not just sharks that you will be frolicking with. There are sawfish, snappers, a green sea turtle, grunts, tarpons, squirrelfish, and giant stingrays all engaged in an exciting drama that you can follow up close. Stingrays also have their own show. Spotted eagle rays and cownose rays are two of the most well-known rays, and they love the attention of the audience. They will put a show for you that will live in your memory for years.
1110 Celebrity Circle
Myrtle Beach, SC 29577
(843) 916-0888
If you're a fan of antebellum architecture, Bellamy Mansion Museum is one of North Carolina's finest examples. Even if you don't know anything about antebellum architecture, one visit to the mansion will be enough to make you love it. Deep in the heart of Wilmington is this old relic of days bygone. The mansion and family carriage, along with the slaves' quarters, bear testimony to a way of life that, thankfully, we can put behind us. The tour is full of stories about the slaves who managed to escape and some who were not that fortunate. Built on the eve of the Civil War, the mansion now serves as a museum and is packed with cultural programs that spread education and appreciation of arts. The slaves' quarters are still in good shape.
503 Market Street
Wilmington, NC 28401
910-251-3700
Food must be high on your list. And for a good reason. Not only is this a vacation and you're cutting yourself some slack regarding that diet and watching your weight all the time, but also the food here is hard to resist. First off, there are lots of grill places here. So if casual food is your thing, you don't have to go far to find your next burger or steak. Beaches Burger and Castaway Burger are two places you should definitely pay a visit or two. And since the ocean is only a few feet away, you can expect lots of seafood. OIB Fishing Pier Restaurant, Victoria's Crab Shack, and Ocean Isle Fish Company will take care of that. One thing is for sure: All the fish will be fresh off the boat and on to your table. For dessert, ice cream parlors are around every corner.
Having taken care of your culinary needs, it's time to get active again and burn some of those calories. Fort Fisher will help you just do that. It was one of the last remaining Confederate strongholds during the Civil War. But by 1865 and after a massive amphibian assault by the Union, the fort finally fell, and with it the Confederacy came tumbling down. Today, Fort Fisher is a historic landmark that has been renovated to preserve this important part of our history. It is open every day except on Mondays and public holidays.
1610 Ft. Fisher Blvd. South
Kure Beach, NC 28449
(910) 251-7340
Art galleries are a big thing around here, and great during a NC Winter (art galleries have heaters!). Not just because the Carolinians love art, but both the beautiful nature and long history work as inspiration for great masterpieces. And you can visit the many art galleries to see for yourself how the ocean, the beach, and the layered history are recurring themes for both local and regional artists. American Pie Art & Pottery, Art in Bloom Gallery, Acme Art Studios' Gallery, and the Gallery of Fine Art are some of the best places you can visit to enjoy the work of local artists and maybe take home a painting or a piece of sculpture.
Movies and live theater are very much part of the vacation scene in OIB. Alabama Theater in Myrtle Beach offers family-oriented live shows, while House of Blues, also in Myrtle Beach, is renowned for its great food and live music. If you want to catch a concert, both Legends In Concert, and Tribute! The Concert offer live music all year round. And movie lovers will be delighted to spend an evening at Imax Discovery Theater catching the latest blockbuster.
We've been saving the best for last. For shopping, you have three destinations to focus on. Barefoot Landing in Myrtle Beach is a shopper's paradise. It's basically a 27-acre lake with shops, restaurants, and entertainment outlets surrounding it. Then there's Broadway at the Beach, also in Myrtle Beach, and in Wilmington, you'll find Old Wilmington City Market has everything you need and more.
Where to Stay to Enjoy a NC Winter
The vacation rentals offered by McClure Realty Vacations are perfect for a trip during a NC winter, being warm, comfortable, and close to all of these local attractions. Book here by contacting us today!