---
Where to Get Ice Cream in Ocean Isle Beach, NC
Posted On Friday, January 29, 2021
---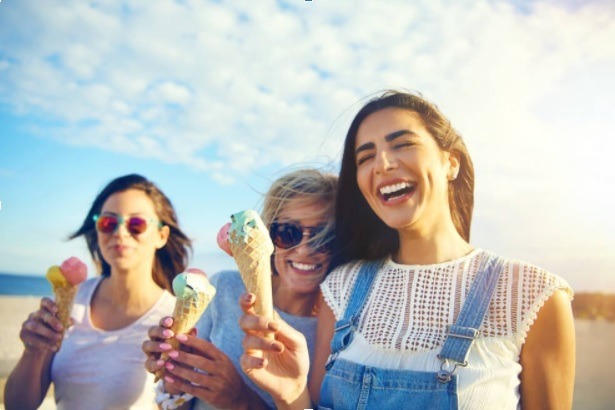 For travelers looking for amazing beach destinations on the sunny East Coast, you cannot go wrong with Ocean Isle Beach, NC. North Carolina has some exceedingly beautiful ocean landscapes, and it's the perfect getaway for anyone looking for a seaside escape in this peaceful part of the country. And, when you book your stay with McClure Realty Vacations, you'll quickly be able to find a rental ideal for you and your family during your 2021 vacation. In Ocean Isle Beach, you'll have access to the ocean, fishing charters, golf courses, and so much more! With McClure Realty, you'll be able to rent entire homes so that you and your family can enjoy your privacy during your trip, even while traveling together. That just makes traveling as a family a whole lot more enjoyable.
The Tastiest Ice Cream in Ocean Isle Beach, NC
For an even more enjoyable trip, you're going to want to get some famous North Carolina ice cream. Ice cream and beach vacations simply go together like PB&J, and these are the best ice cream hotspots to help you cool down. It's time to enjoy some ice cream in Ocean Isle Beach, NC!
Island Time
When you visit Ocean Isle Beach, NC, you'll find that there is both an island and a mainland area to explore. On the island, there are plenty of spots to get ice cream. For soft serve, check out OIB Soft Serve, and, for more of a classic ice cream experience, head over to Ocean Isle Creamery. Both are favorite locations at McClure Realty Vacations for cold and refreshing treats on the island.
Mainland Treats
When you hop over to the mainland, don't worry about whether you'll be able to find cold and refreshing treats and options for ice cream in Ocean Isle Beach, NC. There's plenty to go around! Don't miss the Ice Cream Shoppe, where you can choose your own top-tier ice cream treat! Pete's Sweets and How Sweet It Is Ice Cream Shop are classic sweets options for when you need a little something sweet during the day.
For island sweets, there are plenty of places to grab ice cream in Ocean Isle Beach, NC. East Coast beaches can be beautifully relaxing, and, when you stay with McClure Realty Vacations, you'll be sure to remember your trip long after you've returned home. To book a well-deserved getaway to the Atlantic Ocean's sandy coast, please check availability online.
Plan Your Vacation
Our website has loads of information, links, and more for planning your next Ocean Isle Beach vacation. Check it out now!
Comment on this post!