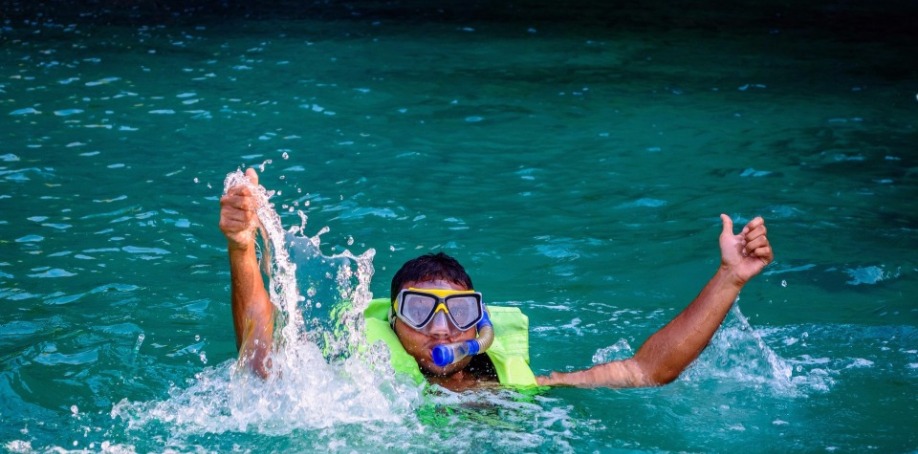 All You Need To Know About Snorkeling in Ocean Isle Beach
In a seaside locale like Ocean Isle Beach, you can only stay out of the water for so long before the siren call of the waves and the colorful world beneath draws you back in. Answer the call by going on a snorkeling excursion and absorbing the gorgeous sights that can be found in Ocean Isle Beach's marine habitat! For more information on where to go and other things to know when snorkeling in Ocean Isle Beach read on below.
Experience a Vibrant Underwater World
To begin, you can technically snorkel from Ocean Isle Beach itself as long as you go out far enough into the water to have greater visibility than what the Low Country area normally offers, though you might find better snorkeling waters far offshore from Sunset Beach. This area has interesting underwater rock formations that tend to attract a variety of fish, such as angle fish, tangs, flying fish, and even eels. Additionally, it's also where the White River empties into the ocean, allowing snorkelers to witness the unique phenomenon of fresh water mixing with salt water, resulting in shimmering sections of water that feels colder than the rest of the ocean.
Another great place to snorkel is offshore from Oak Island, a barrier island with upwards of sixty-five public beach access points and additional access points to the Davis Canal and the Intracoastal Waterway. Holden Beach also has miles of beach off of which you can snorkel, as well as a laid-back vibe to the town due to the limitation set on building heights.
It's helpful to have your own snorkel gear when snorkeling in the area, but if you don't (or want to rent a buoy to be sure that passing boats and watercraft can avoid driving over the top of you), there are several rental stores in areas nearby. Coastal Scuba in North Myrtle Beach is just a short drive across the state line and offers not only scuba gear rentals, but snorkeling gear as well. Visitors can rent a mask, fins, and snorkel for just $10.00. Additionally, if you're new to snorkeling, Blackbeard Scuba in Southport, NC offers one- and two-hour snorkeling lessons for $40.00 to $50.00.
For More on Snorkeling in Ocean Isle Beach – Call Us Today!
Contact our reservations team today for additional specifics on snorkeling in Ocean Isle Beach and other wonderful activities and attractions the area has to offer when you book your lodgings in one of our magnificent vacation rental properties!