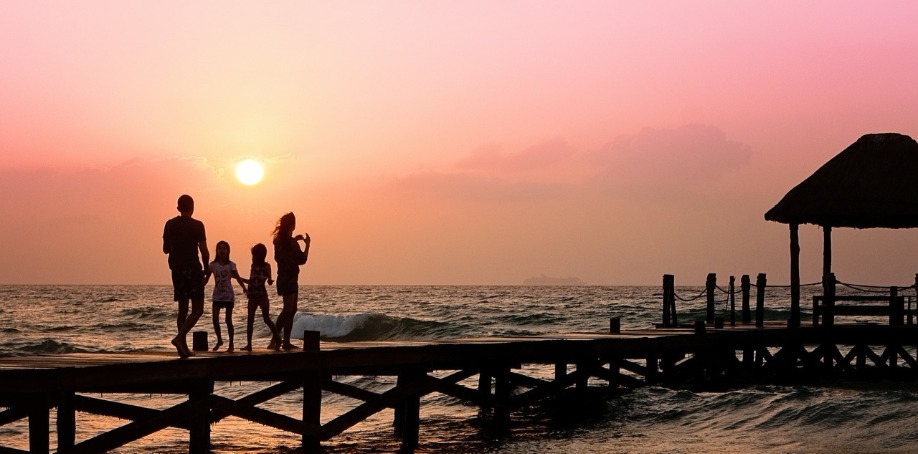 If you're in the North Carolina area and looking for a relaxing spot to escape the hectic feel of everyday life, there is truly no better place than at the Sunset Beach Pier North Carolina. Here at the southernmost
Sunset Beach NC fishing pier in all of North Carolina, there are plenty of opportunities for activities designed to either provide you with an incredibly relaxing vacation, or give your family vacation the perfect spot for memories for years to come!
Sunset Beach Pier North Carolina: A Very Historic Pier Indeed…
Sunset Beach Pier is a NC fishing piers filled with history that is perfect for you and your family to enjoy! Sunset Beach Pier's current location was rebuilt in 1976 over a sunken blockade runner called the Vesta. When the first pier was constructed back in 1960, there were wide openings in which you could see through the planks and see the boiler, but today the Vesta has become totally submerged under the pier itself. This is but just a small piece of the history that Sunset Beach Pier North Carolina contains, and you can experience an incredibly informative and exciting pier walking tour starting at just $1! This tour includes info about the island's permanent residents, a history of the storms that have affected the area, and so much more.
One of the best things about this 900-foot-long pier is all of the awesome opportunities for fishing! Anglers of all experience levels can find fun Sunset Beach NC fishing at the pier, and the tackle shop is ready to help you out with any equipment needs you may have (including offering live bait!). The daily fishing report is also available at all times on the Pier's website, so you'll have all the info you need to get the catch of a lifetime.
The Fish Aren't the Only Ones Who are Hungry!
After a long day of touring the NC fishing piers and family fun, don't forget to stop at the grill for some fresh and delicious food! The Pier offers a wide variety of options for every taste, including Nathan's Famous Hot Dogs hot from the grill, delectable pizzas, fish, chicken, and more! When your stomach is rumbling from a day of fun at the beach, the bar & grill is the perfect ending to a great day.
Whether you're an experienced fisherman looking for that next great catch or just looking for something a little different for this year's family vacation, Sunset Beach Pier is the best choice in all of North Carolina! Come visit at 101 W Main Street in Sunset Beach, and if you have any questions, don't hesitate to call them at 910-579-6630.