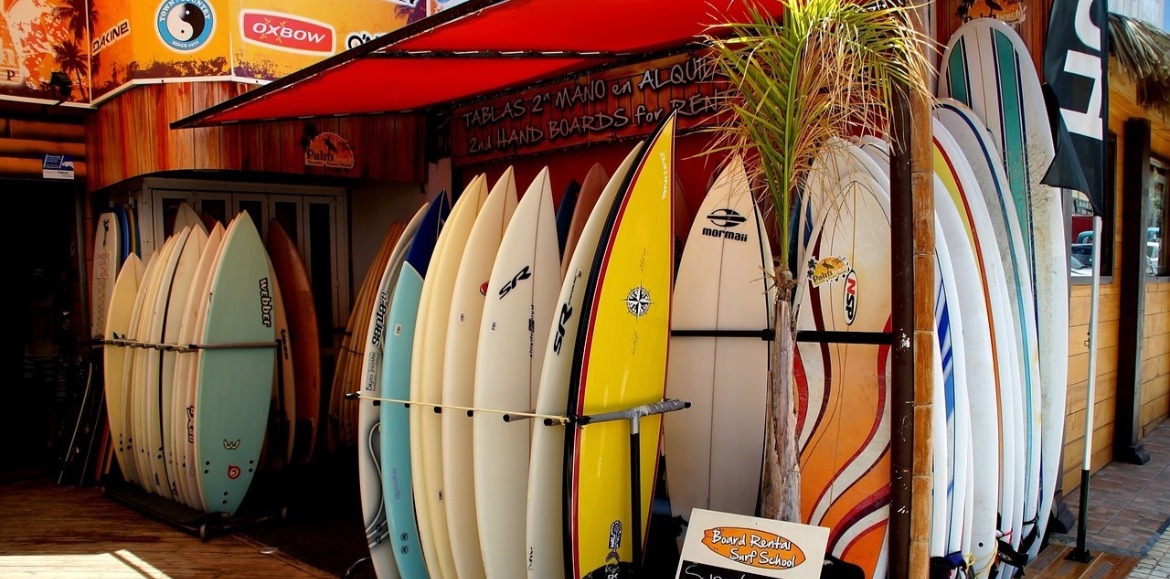 Top Ocean Isle Beach Shops
Ocean Isle Beach is a beautiful destination to call your own when you're looking for a scenic and serene getaway location. Brimming with breathtaking coastline and a charming small-town feel, Ocean Isle Beach has a way of combining its natural beauty with a sense of endless wonder every time you're in town. Half the fun of an Ocean Isle Beach getaway is dressing the part of an oceanside adventurer. Whether you're in the market for a stylish new swimsuit, fancy flip flops or the water gear you'll need to take to the seas, there are plenty of places in Ocean Isle Beach that cater to your merchandise needs. Here are a few of the top Ocean Isle Beach shops to add to your must-experience list when you're in Ocean Isle Beach, North Carolina.
Conveniently settled on Causeway Drive, Victoria's Ragpatch is a favorite beach stop for locals and visitors alike. Featuring clothing and accessory items that are fun, classy, quirky and creative, there's no place quite like Victoria's Ragpatch for finding those essential items that make up your perfect beachside look! Inspired by the waterside beauty of the south, Victoria's Ragpatch hosts sections dedicated to beach attire, jewelry, baby clothing, home goods and souvenirs! Whether you're looking for something different for yourself or need to find that perfect beach-themed gift for someone back home, Victoria's Ragpatch is the ultimate beach shop stop in Ocean Isle Beach.
Revolution Surf and Skate
109 Causeway Drive hosts the one of a kind surf and skate shop well-loved in Ocean Isle Beach that goes by the name of Revolution and is one of the top spots for Ocean Isle shopping. Bright, vibrant and built on a passion for all things outdoor sports, Revolution surf and skate is easily identifiable by it's beach cabana exterior complete with surfboard inspired columns. Once inside, guests will find a wide variety of surf boards, skate boards, beach apparel and sporting accessories. If you're an expert on a surf or skateboard, the friendly staff at Revolution is set up with a full repair shop for keeping your gear in top-notch condition. If you've come to browse, all the better. Revolution Surf and Skate hosts a team of professionals that are ready to help inspire you towards making the most of Ocean Isle Beach's amazing water and ground opportunities!
Salty's Surf Shop & Rentals
A trip to Ocean Isle Beach can mean many different activities depending on how you travel. Whether you're into biking, boarding, hiking or lounging on the beach, a stop at Salty's Surf Shop is a must-try. Serving the Ocean Isle Beach area since 1983, this location comes complete with a vast selection of beach and outdoor activity rental equipment to help your trip go off without a hitch. Pick up a bicycle, surf board or beach umbrella and let your vacation get started on the right foot. If you're looking to hike the coastline but don't have the right shoes, Salty's is one of the best Ocean Isle Beach shops for an impressive selection of outdoor footwear, made to help you make memories while keeping you in your best outdoor shape. From sandals to swimsuits, surf accessories to sunscreen, Salty's has you covered from head to toe.
Find Your Ideal Place in Ocean Isle Beach
When you're done discovering all those charming beach shops, you'll want a place to look over your purchases that comes complete with all the comforts of home. Make sure the team at McClure Realty Vacations is helping you discover the ultimate vacation rental property when you're in Ocean Isle Beach, even properties right on the beach. With a vast selection of locations on hand, we're here to help you customize your stay to your vacation expectations. Contact us today to find your incredible oceanside bungalow for your next getaway and to learn more about Ocean Isle shopping!