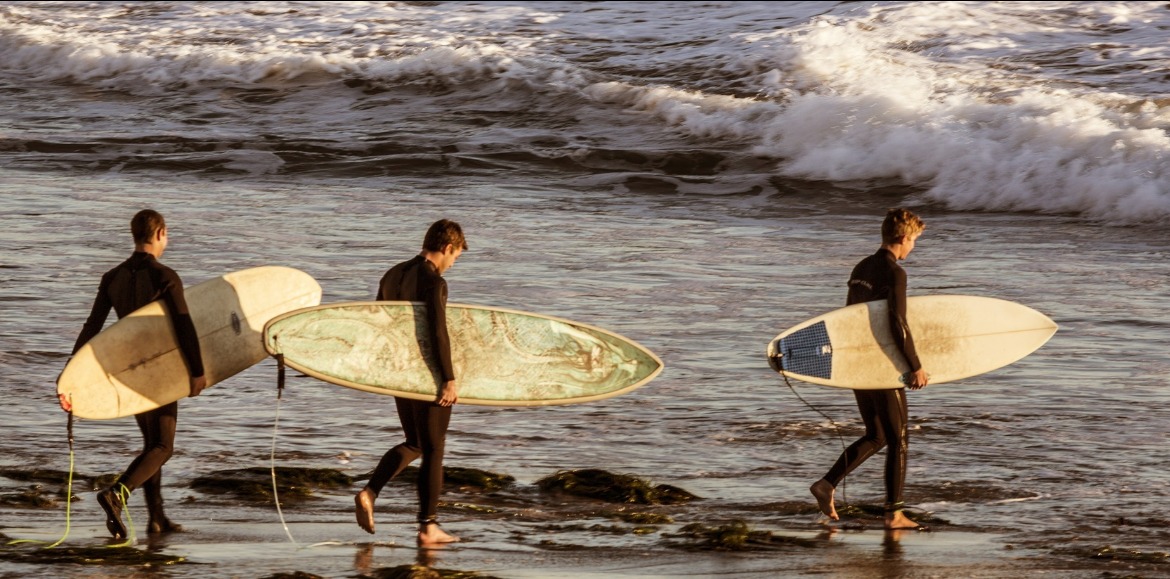 Top Ocean Isle Beach Surf Classes
Heading to Ocean Isle Beach, North Carolina inspires those who are passionate about the water to take to the waves in surfer style. Whether you're an expert on the board or recently inspired to give this watery sport a try, there are Ocean Isle Beach surf classes worth signing up for. Led by teams of expert instructors, an Ocean Isle Beach surfing class is great for beginners and an amazing refresher for those who haven't been out on the waves in a while. 
Recognized as one of the most family-friendly Ocean Isle Beach surf schools, Ocean Isle Surf Academy is a versatile one-stop-shop when it comes to learn to capture the curl. Offering summer camps alongside private lessons divided by age group and ability, instructors make sure participants feel comfortable with the basics before gradually progressing to more advanced waves. Feel free to take an independent approach to lessons or gather the whole group together for a family class. Either way you'll spend time learning board basics as well as ocean safety before getting out and trying your skills on the water.
Carolina School of Surf
This combination surf school and tour company gives participants the opportunity to be a part of a group surf class or try a private lesson. If you're going to be in town for a while, make sure to sign the kids up for surf camp, one of the top things to do in Ocean Isle Beach NC. Built on the pillars of safety and fun, Carolina School of Surf works hard to infuse the essence of a trip to Ocean Isle Beach with the necessary skills to remain safe and stable out on the water. With an access point from the Ocean Isle Beach Community Center, lessons at the Carolina School of Surf are convenient and comfortable for everyone, no matter your age or ability on a board!
This fun waterside establishment is primarily recognized as a great place to rent water gear while you're in Ocean Isle Beach. On a daily basis, visitors can find a vast selection of canopies, kayaks or jet skis. However, it's also an incredible stop when you're looking to sing up for surf class! Offering surf school options alongside 1-hour refresher courses, there's a little something for every age and skill level when you're getting ready to head out and hit the waves. 
Stay and Make the Most of Your Trip with these Things to Do In Ocean Isle Beach NC
When you're here to surf, make sure you come home to a vacation rental that's the perfect fit for your amazing getaway. The Team at McClure Realty Vacations is happy to help make your dreams a reality by setting you up with amazing rental accommodations. Contact us today to get the search for your ideal location started and to learn more about things to do in Ocean Isle Beach NC!