About McClure Realty Vacations
McClure Realty Vacations is a full service vacation rental company located in Ocean Isle Beach, North Carolina. We specialize in beach vacation rentals and property management. Let the staff at McClure Realty Vacations help you discover beautiful
Ocean Isle Beach, North Carolina.
At McClure Realty Vacations, we pride ourselves in providing great customer service. Let us help you find your perfect vacation rental.
CALL (800)332-5476 or (910)579-3586 or search for your dream rental with our advanced search options or browse through all vacation rental properties.
We are conveniently located on the island. When you cross the bridge, we are the first building on the right!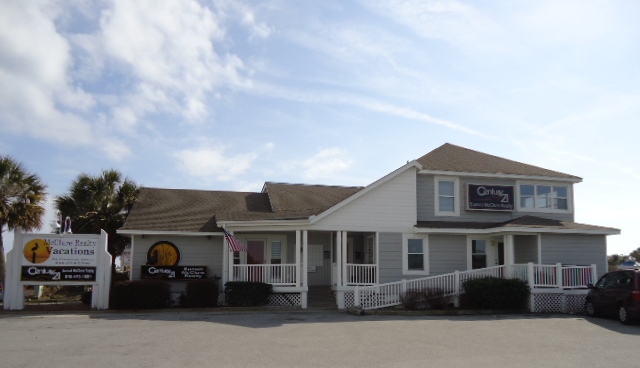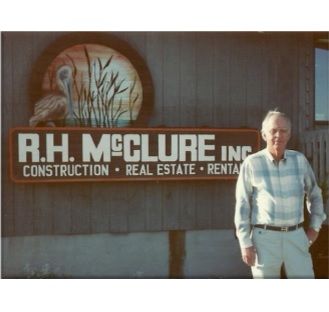 A Brief History
McClure Realty Vacations started as R.H. McClure Realty in 1982 handling rentals of properties owned by Homer & Eloise Johnson. Mr. McClure built houses and Mrs. McClure ran the rental department while Jimmy Sanderford handled sales. In 1994 Rich Carcich took over sales and several years after that starting running the rental department as well. On December 31, 2012 R.H. McClure Realty was sold to The Sunset Group, Inc., which had been established by Greg Gore in Sunset Beach. At the time of the sale, R.H. McClure Realty was renamed McClure Realty Vacations and Rich Carcich retired. Our sales department joined Century 21 Sunset Realty's sales office as their Ocean Isle Beach branch. McClure Realty Vacations continues to provide visitors with quality rental properties in which to make their beach vacation memories.