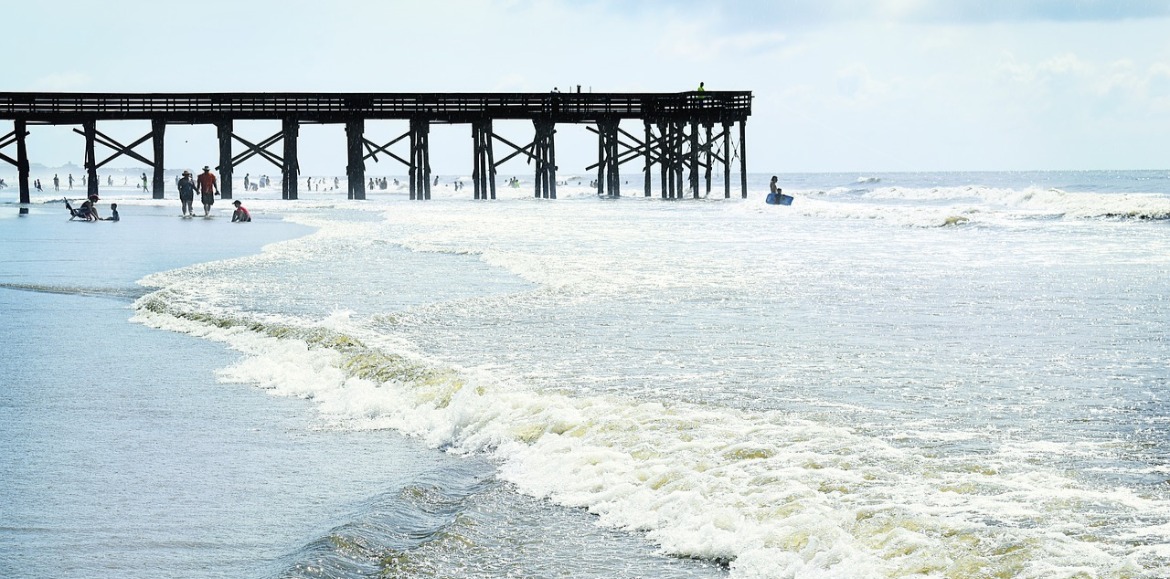 Ocean Isle Beach Pier
If you're down at the beach on Ocean Isle, there's no better way to get a great view of that long stretch of white sand than from offshore. Not everyone wants to go out on a boat, but we can all take a walk down the pier! Ocean Isle Beach Pier is a fun spot to grab a bite, hook some fish, play arcade games, or just relax with an ice cream cone. Come on down, summer's almost here!
Privately Owned and Operated
Ocean Isle Beach Pier NC is a little bit unique, in that it's not a municipal pier like so many cities have. It's privately owned, which means that those who use it are contributing to the cost of maintenance and repair. This keeps the pier clean and safe for all visitors! The cost to visit is minimal, at $1 for adults and kids over 4 (4 and under free), but your cost is included if you pay for other services at the pier, like $8 all day beach parking (what a deal!), a restaurant meal, or fishing.
The Heart of Ocean Isle Beach
The pier is located right in the middle of Ocean Isle, making it central to the beach life here on this beautiful sandy stretch. Not only can you park here, but you'll also want to take advantage of the other fun activities the pier offers. There's a large arcade room, with electronic fun like video games, and analog fun like billiards, along with games of chance and games of skill.
Ocean Isle Beach Pier NC is also a popular spot for fishing, and it couldn't be easier than pier management has made it here! You don't need to do anything except show up: You can buy or rent fishing gear right here, and the pier's fishing passes allow you to fish from the pier using their license! Please note that the pier does not sell fishing licenses for off-premises fishing.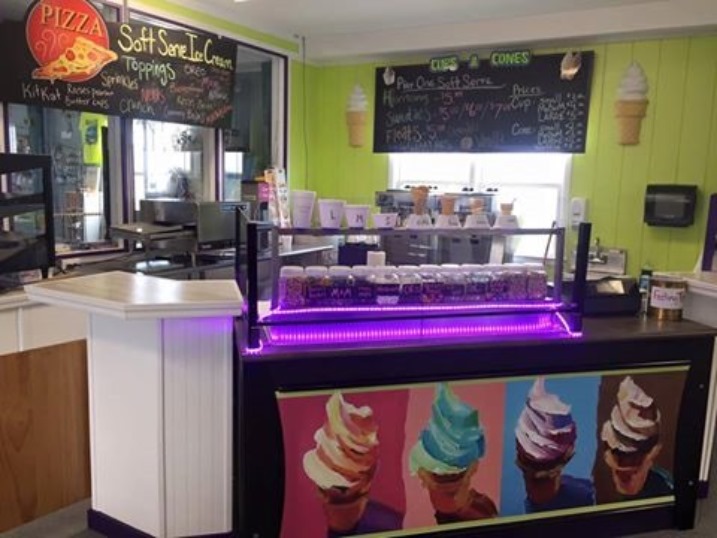 Snacks, Lunch, and More at Ocean Isle Beach Pier
Ocean Isle Beach Pier is also a great place to grab a bite to eat. Serious meals can be had at the grill, a local favorite spot offering classic breakfast and lunch items all day, including pancakes, grits, omelets, cheeseburgers, and crispy fries. If you just want a treat, you can choose from either a soft-serve ice cream parlor or Sunset Slush Classic Italian Ice. And if you suddenly discover you've forgotten to bring some essential beach item, don't worry! The pier's store sells snacks and drinks alongside fishing gear and beach necessaries.
Come on down for a fun day at Ocean Isle Beach Pier!
Visit Ocean Isle Beach Pier NC:
Ocean Isle Beach Pier
1 West 1st Street
Ocean Isle Beach, NC
910-579-3095