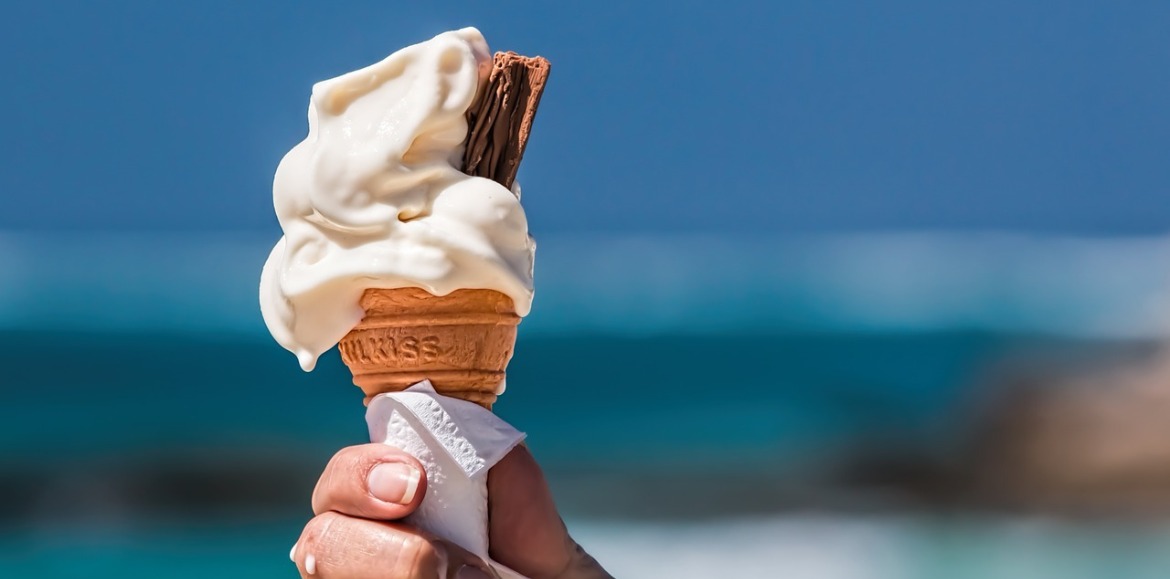 When it's a hot day at the beach, everyone needs a sweet treat to cool down with. Ice cream is the go-to summer classic, and Ocean Isle Creamery is poised to deliver the best. With 24 flavors made fresh daily, there's something for everyone to enjoy here at Ocean Isle Creamery!
Fun in the Sun
In the sunny summertime, nothing beats a cool ice cream cone. If you're somehow not in a mood for one of those, Ocean Isle Creamery also offers frozen blended coffees and other specialty drinks, so you can still find something to cool off with. Stop by this cute yellow shop near the pier, enjoy some Ocean Isle Beach ice cream on the front porch's rocking chairs, and watch the world go by.
Please note that there is a $10 minimum for credit card charges, so be prepared before you go. Sometimes the afternoon rush causes them to run out of a few flavors, but that's only because the ice cream is made fresh every day. So go early for the best selection! The shop can get a bit busy, but the line will move quickly, and it's worth the wait for those delicious scoops!
Gift Shop for Ice Cream Lovers
If you're a true Ocean Isle Beach ice cream aficionado, you'll want to take home some Ocean Isle Creamery memorabilia from your vacation. Check out the gift shop upstairs, which is filled with an array of fun souvenirs from your time at Ocean Isle Beach, including short and long-sleeved Creamery t-shirts as well as numerous gift items.
Stroll Along the Pier to Ocean Isle Creamery
Ocean Isle Creamery is conveniently located right near the Ocean Isle Beach Pier, so you might just want to eat that ice cream cone on the go! Take a walk down the pier, see what the fishermen are catching, and consider trying your hand at it yourself. Enjoy some fun time with the kids in the pier arcade and pick up any beach necessities you may have forgotten at the pier's convenient store. The pier is the central gathering place of this stretch of beach, and plenty of memories are waiting to be made here!
Best of all, at the end of a long day of beach fun, you'll know you have a cozy place to rest your head at your Ocean Isle Beach rental from McClure Realty Vacations!
Eat:
Ocean Isle Creamery
8 Causeway Drive
Ocean Isle Beach, NC
910-579-5300