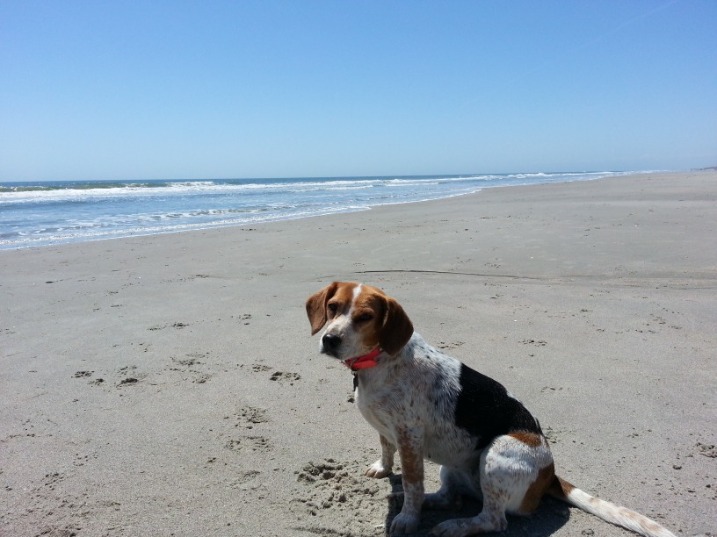 Pet-Friendly Things To Do in Ocean Isle
Leaving your pet behind as you go on vacation is always a tough decision, and one that many of us pet-owners tend to regret. At McClure Realty Vacations, we not only believe that you should bring your four-legged family member with you, but that you can have a great time when you do! Take a look at our list of pet-friendly Ocean Isle Beach activities down below!
Have Fun with Fido during Your Vacation!

In Ocean Isle Beach and the surrounding area, you and your pet can have fun doing everything from visiting dog parks and beaches to dining at dog-friendly restaurants.
Ocean Isle Beach only allows dogs on the beach strand before 9:00am and after 6:00pm from Memorial Day to Labor Day. Dogs are also forbidden from public access and parking areas at all times. Dogs must remain on their leash at all times, and there is a pooper-scooper ordinance.
Feel free to dine with your pet in dog-friendly locations such as Drift and Pelican's Perch.
Enjoy a cup of coffee and more at Delilah's Brew and Chew on Beach Drive on the mainland.
The town of Shallotte also has a lovely dog park very close to Ocean Isle Beach, as well as dog-friendly restaurants like Inlet View and San Jose Mexican Restaurant.

In Sunset Beach, your dog can accompany you for a meal on the patio at Fibber McGees Irish Pub.
Complete Guide to Pet Services

Visit this page
for a list of vets, groomers, boarders and more.
Pet-Friendly Rentals in Ocean Isle Beach

Contact our team of reservation specialists to find out more details about these pet-friendly Ocean Isle Beach activities and other fun things to see and do in the area when you reserve your accommodations in one of our pristine vacation rentals today!