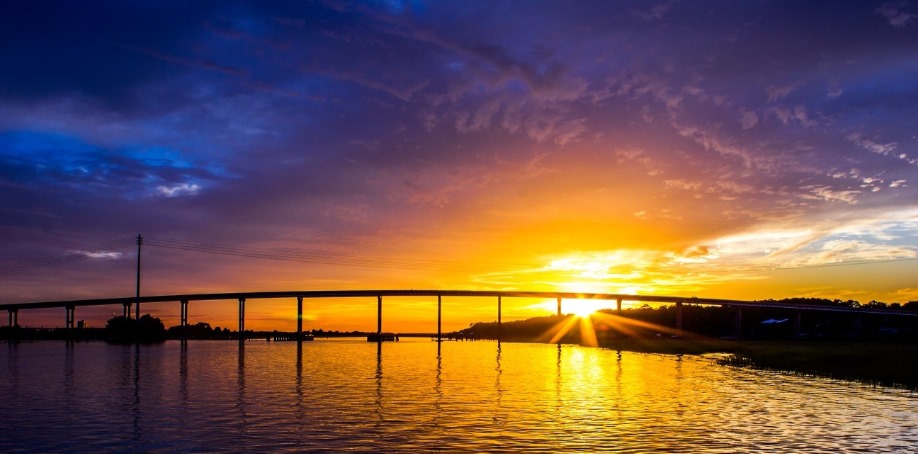 Top Reasons to Visit Ocean Isle Beach
There are many reasons to visit a fantastic vacation destination like Ocean Isle Beach, but for the sake of ease and brevity, we've listed out just a handful of our favorite top reasons to come for a visit. Read on below to learn more about the top reasons to visit Ocean Isle Beach!
The Amazing Beaches
As the largest of South Brunswick Islands' three barrier islands, Ocean Isle Beach is home to eight miles of untouched, pristine beaches with soft sands and panoramic views of the Atlantic Ocean. It's the perfect place to plan the ultimate Southern beach vacation!
Ocean Isle Beach is a peaceful Southern town by the sea where the gaudy commercial development that you see in other cities in the area never quite took hold, and hopefully never will. Here, you can unplug and unwind from the stresses of daily life, soaking up the charming small town atmosphere at its finest.
The Town's Handy Distance from Major Cities
Of course, even though Ocean Isle Beach maintains a blissful sense of tranquility, the town is still located close enough to major cities like Wilmington, North Carolina and Myrtle Beach, South Carolina that you can plan a day trip to these famous destinations for a small dose of big city excitement.
The Variety of Things to Do
In Ocean Isle Beach, there are endless options for enjoying your time in the sun and surf. Spend your days sunbathing, swimming, golfing, kayaking, stand-up paddleboarding, and more.
The Family-Friendly Atmosphere
Ocean Isle Beach's small-town charm lends itself to being a family-friendly place to stay, with plenty to do for kids and adults alike. Visit the Museum of Coastal Carolina and Ingram Planetarium, see a show during the Ocean Isle Beach Free Summer Concert Series, and watch the loggerhead turtles as they hatch and make their way to the ocean.
McClure Realty Vacations – Where All Great Ocean Isle Beach Stories Begin
Our team of reservation specialists is loaded with helpful knowledge and advice on how to make the most of your time in Ocean Isle Beach. For more information on what you can expect to find here and suggestions for what to do, call or email our office and ask about booking your beautiful vacation rental home through us today!