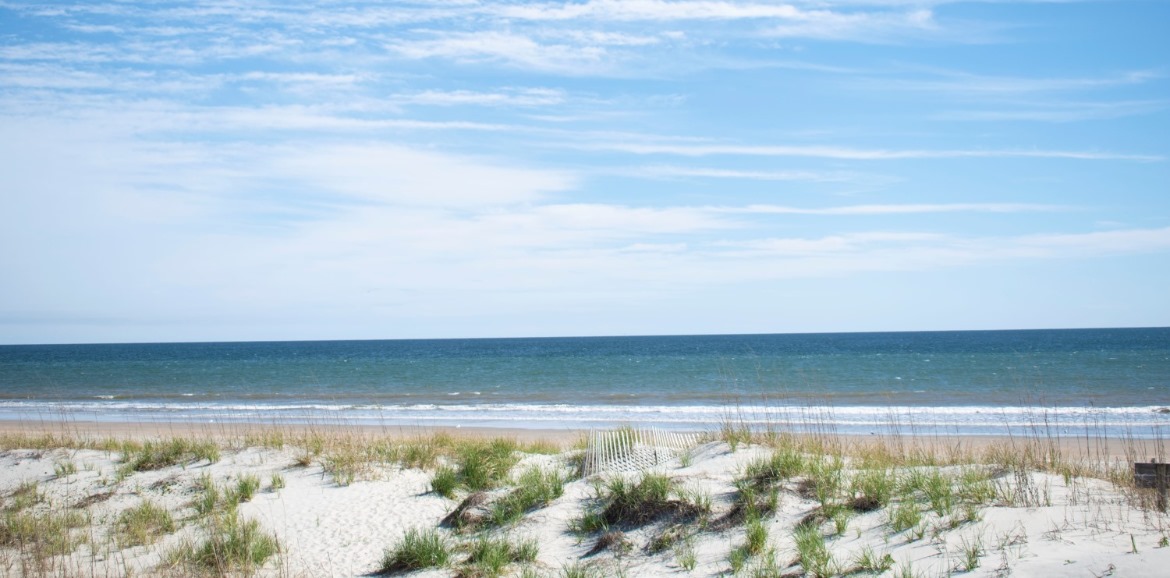 5 Reasons to Choose Our Vacation Rentals in Ocean Isle Beach NC
The coastline of North Carolina is home to some of the most fantastic getaway locations imaginable. Between Wilmington and Myrtle Beach lies Ocean Isle Beach, the perfect place to decide on for your next vacation. McClure Realty Vacations knows Ocean Isle Beach better than anyone in the business. Our full-service vacation rental company can be found right on Ocean Isle Beach, making us both local and passionate experts when it comes to finding you just the right property for your coastline vacation. Here are five reasons you'll want to make sure you're partnering with McClure Realty the next time you're searching for a vacation homes in Ocean Isle Beach NC.
While North Caroline hosts several stunning beaches, there's something about Ocean Isle Beach that's unforgettable. The small, beach town vibe provides a sense of truly getting away from it all while the seasonal activities keep summer life exciting. Beautiful white sand beaches alongside calming waves make for a private getaway that feels like paradise. All our vacation rentals are located in areas where you can make the most of the gorgeous Ocean Isle scenery while staying close to those must-do activities on your itinerary.
At McClure Realty, we take pride in providing a vast selection of properties that are made to match your dream vacation. Far from any cookie cutter formula, each property is unique in its design, size and view. From condominiums to ocean front homes, inlet views to pet friendly properties, we're here to make sure your vision of vacation is accommodated.
Awe-Inspiring Amenities in Our Vacation Homes in Ocean Isle Beach NC
The
vacation homes in Ocean Isle Beach North Carolina
you'll browse when you choose to partner with McClure Realty are diverse and carefully chosen to exceed expectations. We know that every trip is a unique adventure and whether you're traveling solo or with a group, we'll make sure your vacation rental provides adequate space and along with those extras that make a trip fantastic. Choose a cozy beachside bungalow when you're seeking a private paradise getaway or select a sprawling 6-bedroom home with room to spare! Many of our properties come complete with impressive, modernized kitchens, extra comfortable furnishings and customized views from spacious patios or decks.
When it come to all things Ocean Isle Beach, the team at McClure Realty knows best. We're here to make sure our customers feel confident in their vacation rental home choice and cared for every step of the way. When you partner with McClure Realty to plan your next vacation, you can rest assured you'll have a top-notch team of experts ready and waiting to answer any of your questions from the beginning of the planning process until you leave on your last day of vacation.
With so much to do in Ocean Isle Beach, you'll want to be sure your
vacation homes in Ocean Isle Beach North Carolina
is close to the action, and McClure Realty can make that happen. Our properties keep you close to all the fun no matter when you visit. Many visitors come for the annual music festival and those with a taste for seafood are pleased to make their way to the annual Oyster festival when summer rolls around! Take some time to explore the Museum of Coastal Carolina or spend a relaxing day at the Bird Island Reserve. No matter what adventures you find, Ocean Isle Beach is sure to please.
Vacation is your chance to get away from it all and the team of professionals at McClure Realty Vacations is here to make sure your trip to Ocean Isle Beach is everything you dreamed it would be. Let us help you find amazing
vacation homes in Ocean Isle Beach NC
the next time you're heading our way in the name of summer sun and sand.
Contact us
today to get started planning!