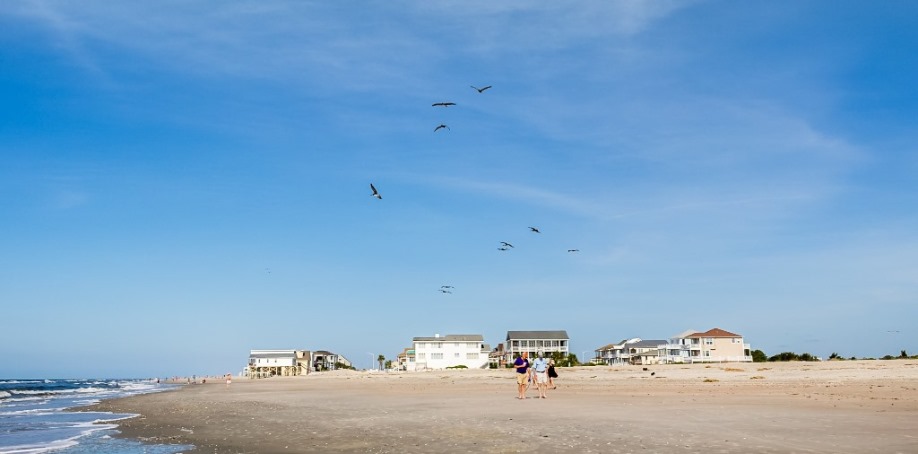 All About Ocean Isle Beach and Its History
Ocean Isle Beach is a locale that is as beautiful as it is steeped in history. To give you a better idea of the kind of place you'd be visiting if you choose us for your vacation rental lodgings, we've compiled a short guide to the history and nature of Ocean Isle Beach. Read on to find out more about Ocean Isle Beach's charm and intriguing history!
A Small, Resilient Town Forged on the Idea of a Family-Friendly Beach
Ocean Isle Beach began as a manmade barrier island formed by the construction of the Intracoastal Waterway in the 1930s and the land development efforts of Odell Williamson in the 1940s, who had a vision for creating a small, family-friendly beach town. Up until 1950, the only way to reach the island was by boat, and Odell Williamson built and operated a four-car ferry that was based out of Shallotte Boulevard on the eastern end of the island.
Ocean Isle Beach was first informally called Hale Beach, after Hale Swamp not far away. Hale Beach was divided into three beaches: Brooks Beach, Gause's Beach, and Little Beach. The area was given the name Ocean Isle Beach by Odell and Virginia Williamson in 1949.
The island community remained small, with a total of forty-one houses on the island and ten permanent residents when the worst hurricane in the island's history, Hurricane Hazel, struck in October of 1954. Of the forty-one houses on the island, only two survived the hurricane.
The casualties from this catastrophic hurricane included three members of the Register family (one of only two that lived on the island) who had attempted to reach the highest point on the island, Gause's Hill. Only two children from the family survived. Prior to Hurricane Hazel, Gause's Hill was twice as tall as it is now. In addition, six visitors from Highpoint, North Carolina that decided to stay and ride out the storm lost their lives. Thankfully, the second family, the McLambs, had vacated the island during the storm.
In 1959, Ocean Isle Beach finally became an incorporated town, with the Sloane family being its only four permanent residents. During that same year, the ferry system was replaced with a swing bridge, which was in turn replaced in 1986 with the high-rise bridge that stands today.
Ocean Isle Beach's recovery efforts from Hurricane Hazel and later Hurricane Hugo in 1989 demonstrate the resiliency of its people in times of crisis, and their dedication to their community, creating a welcoming atmosphere for all visitors who decide to come here.
Make Your Escape to the Seaside with McClure Realty Vacations