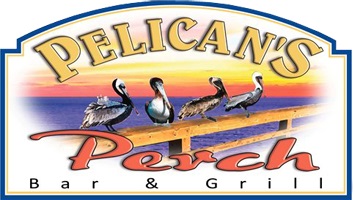 Pelican's Perch Bar and Grill in Ocean Isle Beach
8 East 2nd Street
(910) 579-0102
For some of the best traditional American food in Ocean Isle Beach, head over to Pelican's Perch Bar and Grill. Formerly 2nd Street Bar and Grill, Pelican's Perch has been serving up food, fun, and live entertainment in Ocean Isle Beach since 2011 and is still going strong. A casual, festive atmosphere and friendly staff greet you upon entering; you can feast on their ample menu offerings and enjoy cocktails either inside, or out on their open-air patios. Lauded as the best sports bar in Ocean Isle, Pelican's Perch is a terrific place to watch the game, be it college or pro, and after a great dinner, stick around for live entertainment and dancing with some of the best bands in the area. When the bands aren't playing, jump up onstage and show off your pipes with karaoke, or bust a move on the dance floor with hot DJ music.
Pelican's Perch Specialties
Pelican's Perch has just about any kind of American food you could want, including build-you-own burgers, shrimp boil, BLTs, club sandwiches, crab cakes, hushpuppies, and fresh caught fish, but they have a lot more than that! Their extensive menu also features delicious international fare such as Greek chicken pitas, shrimp and crab nachos, and chicken quesadillas, to name a few. You won't go broke feeding your family at this Ocean Isle dining hotspot; the most expensive thing on the menu is $18, with most menu items being in the $6 to $12 range. If it's a glorious beach day and you want food to go, no problem. Just call in your order and they'll have it ready for you. Pelican's Perch is open seven days a week from 11:30 a.m., closing at 10:30 p.m. on weekdays and Sundays, and rocking the dance floor on Friday and Saturday nights until 2:00 a.m.
How to Get There
Pelican's Perch Bar and Grill is located a block away from the beach on 2nd Street. From the Ocean Isle Beach Pier, take Causeway Drive (Highway 904) to 2nd Street then turn right. You'll see Pelican's Perch about 200 feet down the road on the right side. Head to Pelican's Perch Bar and Grill in Ocean Isle Beach for a great Ocean Isle dining experience!