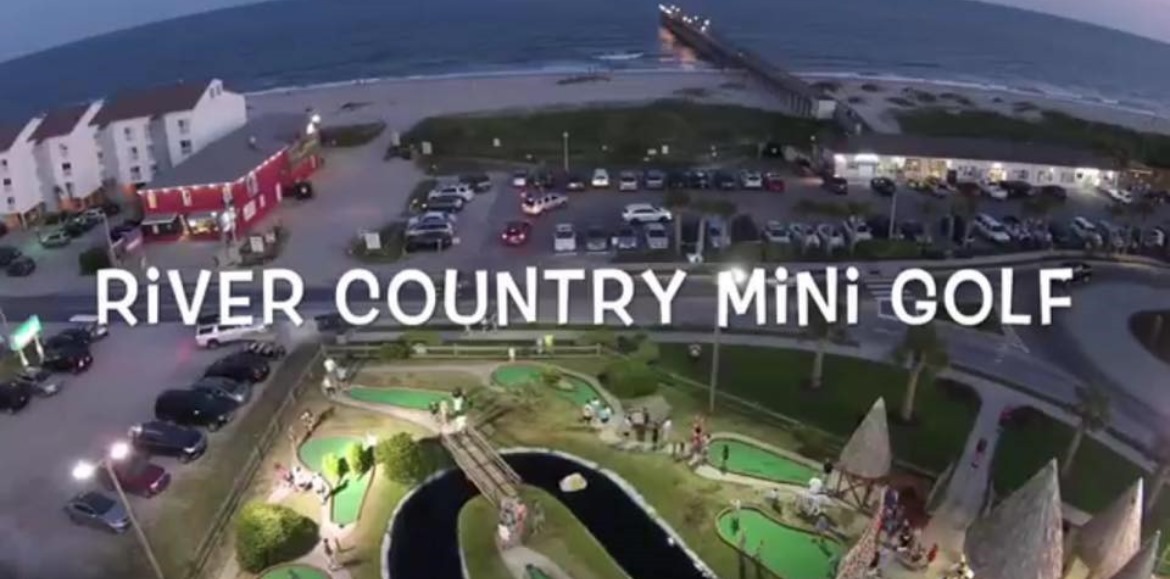 River Country Mini Golf
One of the more difficult aspects of a family vacation is trying to find activities that appeal to everyone in your traveling party. It's a very real dilemma, but when you vacation in Ocean Isle Beach, it's a non-issue; this family-oriented seaside town has activities that will make every member of your family happy, no matter what their age! River Country Mini Golf should be at the top of your vacation bucket list. It's where we like to spend a lazy Sunday afternoon with our families, and we think you will like it, too.
Located at 1 Causeway Drive
We can't help it, we absolutely adore a good miniature golf course, and the creative landscape at River Country is one of our favorites! Featuring tiki huts and trumpeting elephants, waterfalls and giant giraffes, zebras and a river running through it, this course is not just a place to hit a dimpled ball into holes; it's a photographic opportunity at every turn. And although it's not so easy as to bore the teenagers and adults in your household, it's not intimidating for the little kids who tend to get frustrated easily. The landscape is dotted with the safari animals listed earlier, and that giant giraffe is a popular creature; nearly every day a child will be seen begging for a picture with the long necked gentle giant.
In the summer the course is open every day of the week from 10 AM until 10 PM, the nighttime games are even more fun than the daytime ones. We generally time our arrival for sunset, taking a moment to appreciate the sight of the sun setting over the trees, and for those few minutes the course really does look like you're on an African safari! Once the sun sets, your jungle games are brightly lit against the night sky.
After a Day of Mini Golf
A fun evening of games can be continued in your McClure Realty Vacations cozy cottage. Pop some popcorn, pour yourself a glass of wine (cold sodas for your children), and start spreading out the puzzle pieces you brought along on the giant coffee table in the living area. Our homes are designed for families to live in and enjoy—reserve yours today!