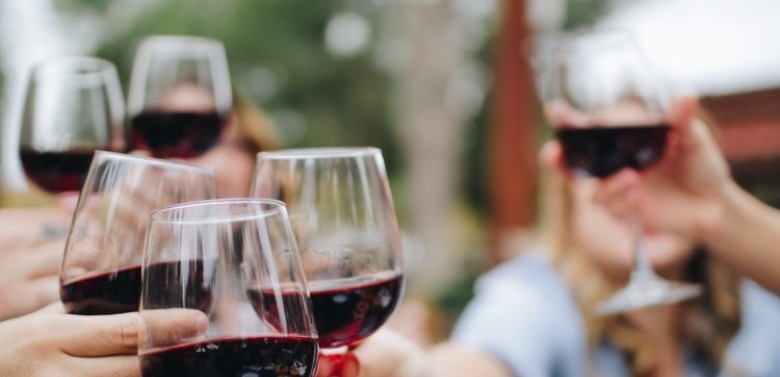 Offering a giant selection of wines, your time in Ocean Isle Beach wouldn't be the same if you didn't stop at Silver Coast Winery for a sip or two. The best part is you can purchase a bottle and bring it back to your McClure Realty Vacations coastal escape to continue the party in comfort!
Located at 6680 Barbecue Road Northwest
The peaceful and bucolic setting on which the Silver Coast Winery sits is the first sign that you have arrived in an adult's version of heaven. With row after row of grape vines staked to the ground and pastures filled with emerald green grass with the occasional colorful wildflower waving its cheery head at visitors passing by and on rainy days, it shouldn't be a surprise to see a rainbow overhead; could the pot at the end of that rainbow be filled with wine? Inside, you'll find wine barrels with glass tops serving as tables, walls filled with beautiful art, and of course, wine bottles and wine accessories every where you turn. The Silver Coast Winery people are passionate about their wines and that passion shows in every sip.
Their Wines
Selling sips or entire bottles, the wine selection at Silver Coast is not just tasty, it is award winning, having earned a variety of awards in its 16 years of existence. They offer Chardonnays that are fruity and crisp, Moscatos that are sweet and enticing, and a special dark wine called Touriga (but also known as Cape Fear Blood Wine) that is rich, dark, and delicious. These are just a few that they sell, but they just happen to be our favorites! Reasonably priced, you can bring a few bottles back to your McClure Realty Vacations property to enjoy at sunset on the back porch, and because they sell online as well, if there is a wine you fall in love with, you don't have to come back to visit; you can buy it online! Just a warning, though: There are a few states that don't allow alcohol to be shipped to the general public, so check their website first to see if your state is one of the unlucky few at http://scwin.ultracartstore.com/.
Silver Coast Winery In Vermont
In our real lives we often find ourselves hustling to get from one place to another, but vacations are different—vacations are for slowing down and remembering to breathe, and our McClure Realty Vacations homes are the perfect places to do so. Luxurious and warm, inviting and homey, your North Carolina vacation is destined to be the best one when you stay with us. Reserve yours today!