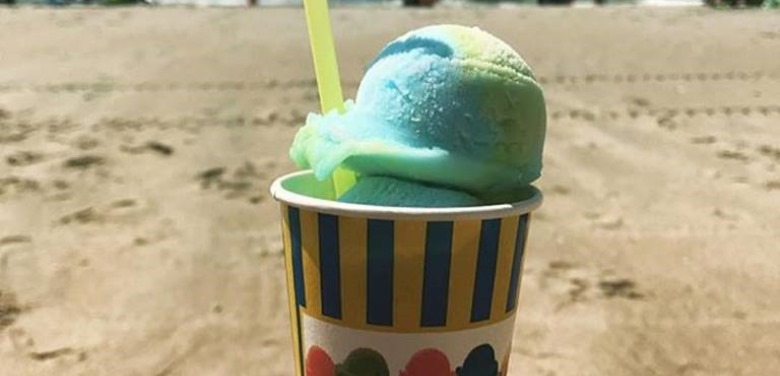 Sunset Slush Classic Italian Ice
When you're at the beach and it's hot out, there is just nothing more refreshing than a cold treat. Instead of boring old ice cream, why not try a delicious Italian Ice? Sunset Slush Classic Italian Ice has been specializing in this gourmet dessert since 2002, and they are excited to share some with you and your family!
Sweet, Cold, and Oh So Good!
Not familiar with Italian Ice? It's similar to a sorbet, or a fruit-based non-dairy treat. It's made like ice cream, but with different ingredients, so it is definitely not like shaved ice, which is ice that has the flavor poured on top. With Italian Ice, the flavor is built right in as part of the dessert, which is part of what makes it so good! It's thirst-quenching, dairy, cholesterol, and gluten free, and the texture is nice and smooth. Sunset Slush NC has over 50 flavors to choose from, so you might have trouble deciding!
At the original shop on Beach Drive (Rt. 179), Sunset Slush also has soft-serve ice cream, which they use to swirl with the Italian Ice into a delicious mix called gelati. You'll have to come by and sample some of the crazy flavor combinations they've come up with!
Down on the sand with Sunset Slush NC
Sunset Slush NC can be found not only on the causeway, but in many spots around Ocean Isle Beach, mostly in the form slush-dispensing pushcarts. Bring cash to the sand because you'll want to enjoy Sunset Slush when you're on the beach at Ocean Isle. It's the perfect treat to help you cool down on a hot day!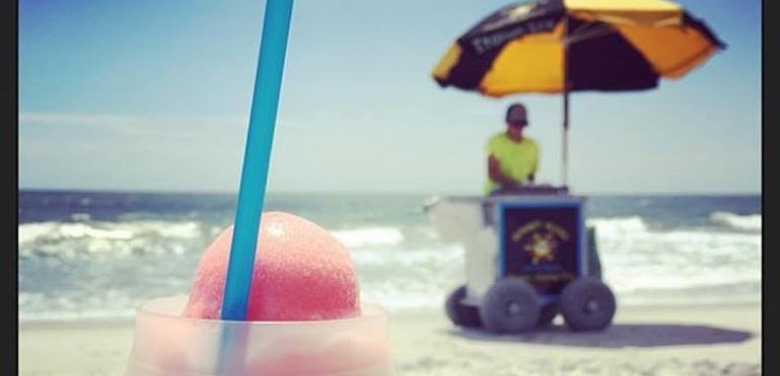 Special Events, Special Slush!
Sunset Slush Classic Italian Ice is also a familiar site at the Peggy Hughes Summer Concert Series on Friday nights!
Eat:
Sunset Slush Classic Italian Ice
Original Shoppe:
6848 Beach Drive SW, Ocean Isle Beach, NC
910.575.2020
Causeway Shoppe: Sunset Slush OIB & Sandcastles: Sweets & Treats
6 Causeway Drive, Ocean Isle Beach, NC
910-619-7724