The Perfect Girl's Ocean Isle Getaway
You know when planning for your vacation is more thrilling than the vacation itself? The possibilities are endless, your imagination takes you everywhere, and the weather is always great. Well, Ocean Isle Beach is a different story. There's plenty to do and the vacation itself is more fun than you'd expect. So, to save you the trouble of planning, here's a week-long Ocean Isle getaway all laid out for you.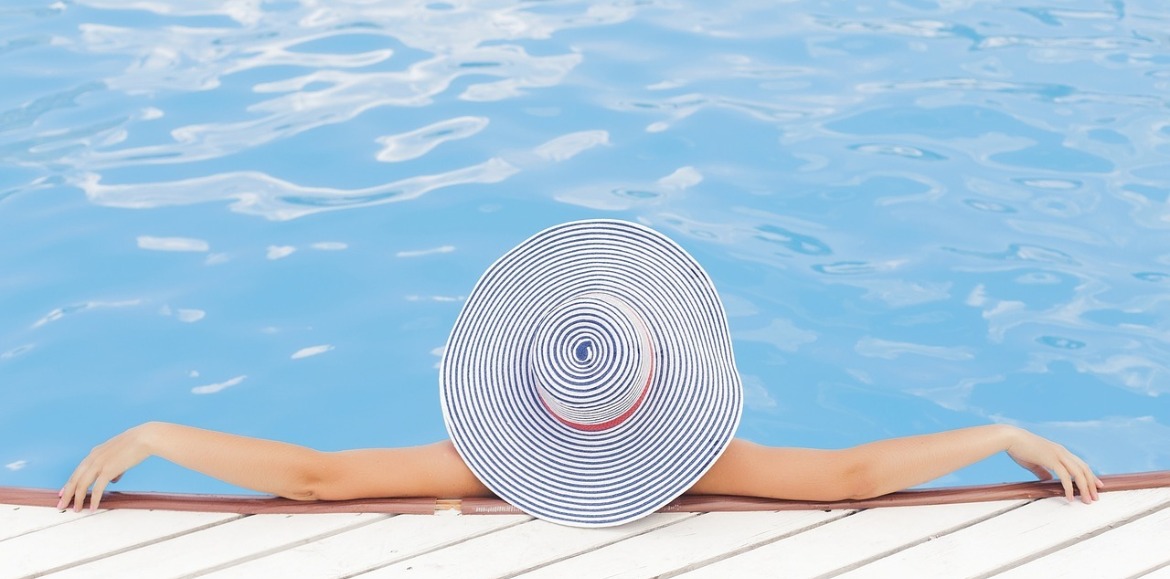 Start your vacation on the right track and expand your horizons with art and culture. This natural museum is truly unique; it was built on a barrier island, which makes it one of a kind. It also makes it more authentic, since what you see within its walls actually lives a few feet away in the water on the other side of the wall. One of the biggest attractions is the Ocean Reef Gallery, where you can see life-size models of sharks and whales and other marine life. You'll also learn about the loggerhead turtle, the American Bald Eagle, and the history of fishing in the region.
21 E 2nd St
Ocean Isle Beach, NC 28469
910-579-1016
Having had enough of culture and marine life, you must be thirsty. It's time to spend a day tasting wine and learning how wine is made. Start the tour with a visit to the vineyards. This guided tour is full of information about how vines are grown and the best times to harvest. This is followed by a visit to the barrel room where wine is stored. Finally comes the wine tasting that you can enjoy on the front porch overlooking an amazing view. You can also visit the gift shop and buy a few souvenirs for your friends back home.
6680 Barbeque Road
Ocean Isle Beach, NC 28469
(910) 287-2800
Of course, shopping should be on this list of your Ocean Isle getaway. It wouldn't be a vacation if there wasn't a lot of shopping. Take your pick from some of the best shopping areas. Beach Life has everything beach-related that you could possibly need, from beach clothes to beach toys and souvenirs. A short trip to Myrtle Beach will get you to Barefoot Landing. It's a 27-acre lake surrounded by shops, restaurants, and entertainment venues all around. Swing by Broadway At The Beach, the popular hub of shopping and entertainment. Another short trip to nearby Wilmington will land you in Old Wilmington City Market, a whole block of shops and boutiques.
A spa trip is another requirement for every vacation. Lounging on the beach all day might be relaxing, but it is not as relaxing as an aromatic body massage where the expert hands of the masseuse work on every knot and aching muscle in your body. And you'll find spas to take care of your face and nails as well as your body. Wherever there are shops and resorts, there will be spas. Spend the day in a luxurious spa and give your body the care it deserves.
Now that you feel totally relaxed and rejuvenated, it's time for some fun and adventure. And this adventure will take you high in the sky where you can get a 360 view of the whole city. Located at Myrtle Beach oceanfront boardwalk, the quaint gondolas will take you up about 200 feet and you'll feel free like a bird. Whether you take the trip during the day or at night, the views are enchanting either way.
1110 North Ocean Blvd
Myrtle Beach, SC 29577
(843) 839-9200
This is a perfect place to spend an afternoon and an evening. It is considered one of the top 10 boardwalks in the country. Here you will find plenty of shops, restaurants, and places of entertainment. Just enjoy a relaxing walk on the beach, and when you feel hungry, you can pop into a diner or a cafe for a casual meal.
Carolina Beach Avenue S & Harper Avenue
Carolina Beach, NC 28428
(910) 458-8434
You started the vacation with culture and science, so the best way to end it is with ghosts and superstition. Wilmington, like every other city, has had its fair share of misfortunes and misery. But some of those poor souls refuse to leave this world. They hang around old mansions and haunted places. It's not clear what they do that for, except perhaps to scare the living. Take this walk and hear about all the horrifying stories of those wretched souls. If you happen to see one, don't forget to tell your friends about it!
0 Market Street Suite 3
Wilmington, NC 28401
910-794-1866