Things to Do in Ocean Isle Beach for a Guys Getaway
When the thrill of adventure is your goal, Ocean Isle Beach should be your destination. Here you can have it all: fun, excitement, food, booze, and challenging activities that will get your heart pumping. If adventure is in your blood, then buckle up, because a vacation in Ocean Isle Beach is like no other. Here are just a few things to do in Ocean Isle for a guy's getaway!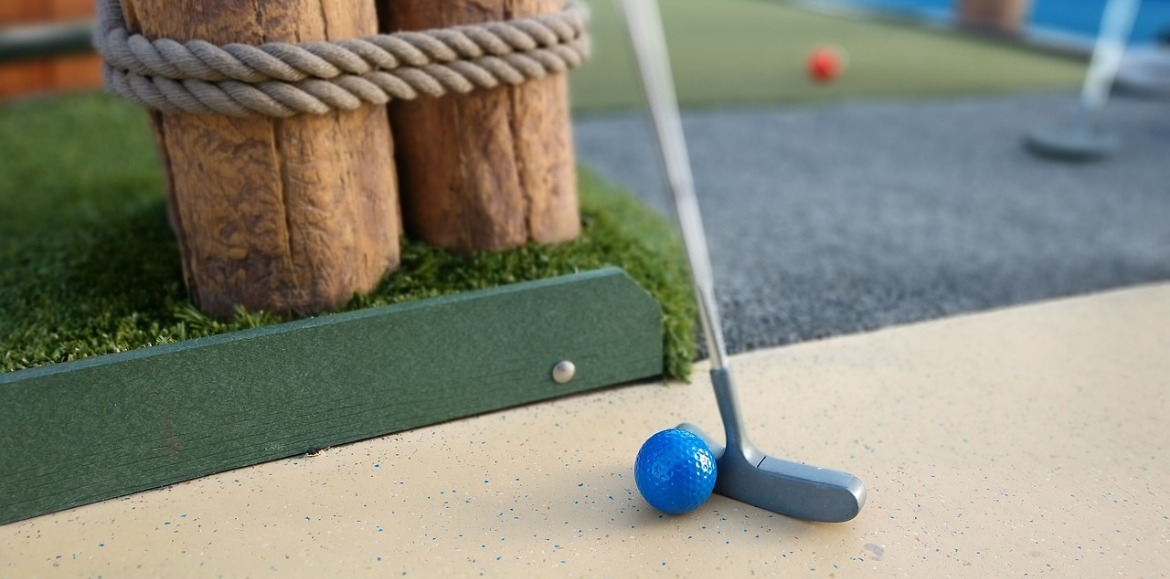 Get your vacation to a great start by leaving planet Earth behind and heading to outer space. Ingram Planetarium will give you the ride of your life. Explore the vast universe and its mysteries in SciDome Sky Theater, where hi-tech meets ET. And if you like it when Pink Floyd and Michael Jackson mix with lasers, make sure not to miss 45-minute laser and music shows. And to finish off, Paul Dennis Science Hall lets you touch their interactive exhibits.
7625 High Market St.
Sunset Beach, NC 28468
910-575-0033
Day 2: Tee Time with Mini-Golf
Having had enough of outer space, it's time to head back to Earth and enjoy a thing to do in Ocean Isle on the ground, out on the green. And while you can choose from a lot of great golf courses all over the island, sometimes mini golf is irresistible. Maybe the weather isn't helping. It could be raining or just too hot and you want to have your tee fun. Head to one of the many mini-golf courses along the beach. Ocean Isle Mini Golf, The River Country Mini Golf Course, and the Hawaiian Rumble Mini Golf Course are some of the very popular ones. You won't need to swing high, but the game is challenging enough to keep you busy for hours.
Today you're going to leave the ground and take to the air. It's time to put your skills to the test and show off with the best of them. The Aerial Adventure Park is challenging you with 50 obstacles. Are you up to the task? There are three levels of difficulty, so unless you want to compete against kids you should take the highest level and prove that all those hours you've put in at the gym really pay off.
5550 Watts Rd SW
Ocean Isle Beach, NC 28469
(910) 687-6100
You'll need to head to Myrtle Beach for this one. NASCAR fans know the Myrtle Beach Speedway by heart. Every year, NASCAR races are held here. Now it's your turn to sit behind the wheel of a real NASCAR racing car and feel what it's like to be racing against the clock and the other cars. It's not a real race, and you won't stand on a podium at the end, but it's the closest you can get to be the NASCAR race driver you've always wanted to be.
455 Hospitality Ln
Myrtle Beach, SC 29579
843 236 0500
Of course, your vacation won't be complete without some wine. And we have you covered. Just a few minutes from the beach, you can have all the wine you need and some more. Silver Coast Winery is a famous local wine company that has been making wine for a long time. Join one of their tours to learn more about their vineyards, wine-making facilities, and finally get a taste of their different brands. At the end of the day, you can take a few bottles of wine home.
6680 Barbeque Road
Ocean Isle Beach, NC 28469
(910) 287-2800
Day 6: Oak Island Lighthouse
Having had enough wine the day before, you must be itching to go out and have some fresh air. Oak Island Lighthouse is the right place to get some fresh air and great views as well. But you'll need to climb 131 steps to get those views. If you don't feel up to it, you can hang out on the grounds and take some photos. 
Finishing the vacation on a high note, it's time to head to Myrtle Beach once more to go back in time to when bravery and honor were held high and the one who showed valor won the heart of the princess. Luckily, you won't have to fight any battles; you'll just sit pretty and enjoy a meal from old times while watching knights battle for honor and applause. Plenty of jousting and sword fighting comes along with the 4-course meal.
2904 Fantasy Way
Myrtle Beach, SC 29579
Comfortably Enjoying These Things to Do in Ocean Isle