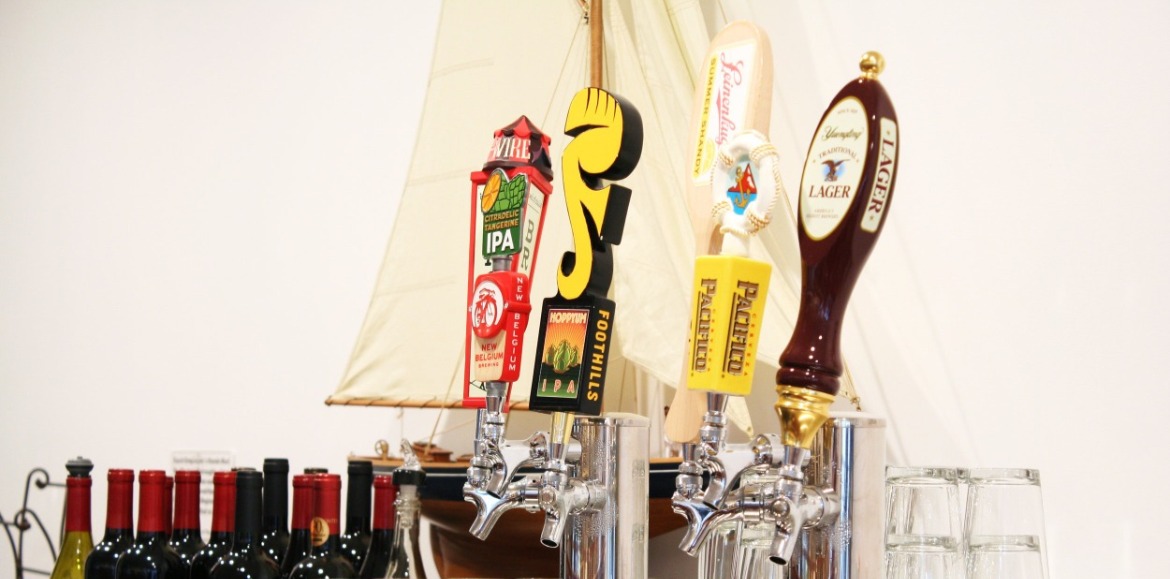 Coastal Wine Room
As the first wine room on Ocean Isle Beach, NC, there's a savory blend of originality and hospitality. It's a great place for family and friends to enjoy a glass of wine or beer on tap that goes well with the food. With their great selection of the finest wine and beer from all corners of the world, your taste buds will be tickled with the different flavors and tastes. Coastal Wine Room is also suitable for special events and can host up to 25 people. Whether it's a social gathering, a corporate event, a family reunion, or a private occasion, this is a great setting for a lively event where you'll never run out of beer and wine.
Fine Wine and Beer
With a great collection of fine wine from both the new world and the old, Coastal Wine Room already has a great list that any wine connoisseur would salivate after. With Europe featuring prominently on that list, you can expect all the big brands from France, Germany, Italy, and Spain. But that doesn't mean that the new world is left out. No wine list is complete without including the products of Australia, Chile, Argentina, and New Zealand. Topping that list are all the local fine names from California, Washington, Oregon, and North Carolina. And they have a beer list to match.
Weekly Tastings
Wine tastings are special events that Coastal Wine Room takes seriously. This is no mere any-wine-goes event. Rather, it's an opportunity for you to expand your knowledge about wine and get to taste and learn about a different wine brand that you probably never had a chance to try before. With over 300 wines on their list, there's plenty for you to taste and savor. You can also take advantage of the discounts they offer and save on your purchases. You can call them at (910) 393-2125 or email at info@coastalwineroom.com. The wine room is located at 20B East 2nd Street, Ocean Isle Beach, NC 28469. They're open all week except on Sundays.
McClure Realty Vacations Makes the Difference
Because we are a full-service vacation rental company, we know how to take care of the properties we manage. This means that with every vacation home we guarantee great amenities, top-tier service, modern furniture, and friendly staff that will take care of your vacation needs. And since we're local, we know how to help you plan the best vacation on Ocean Isle Beach, from the best times to visit to where to go and what to do. We don't just manage vacation rentals; we offer a complete service to give you a memorable vacation. Get in touch with us today to learn more about our offerings and to book your next
vacation home in Ocean Isle Beach, NC
.