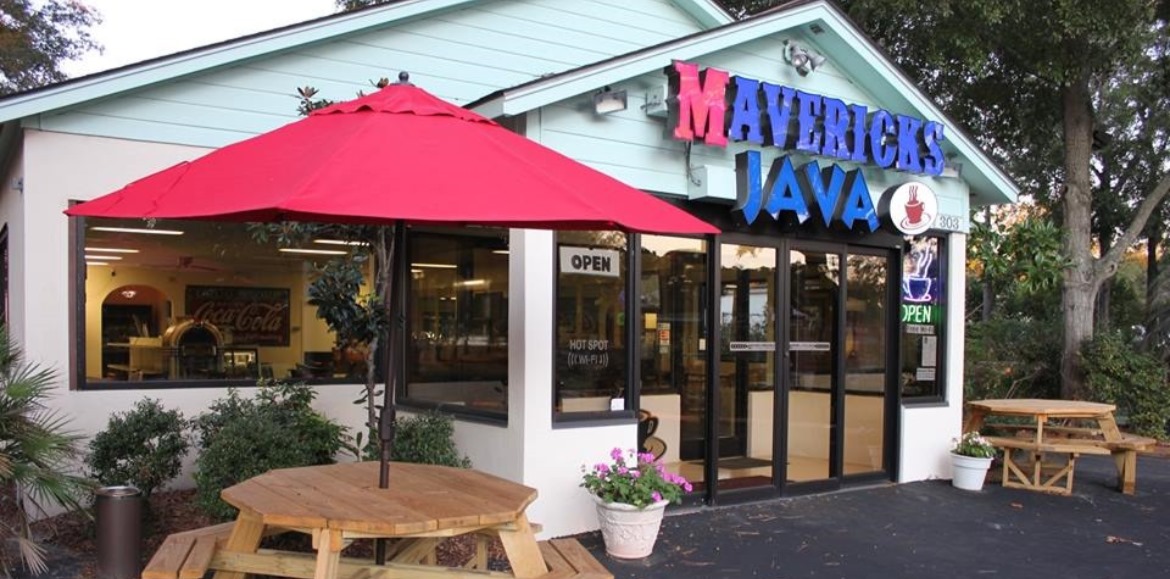 Mavericks Java and Bistro
It is your first day at the beach and you are looking for the perfect breakfast place to start your day. There are a lot of places to choose from near the beach. You could eat at a noisy crowded chain restaurant, or you could spend half your vacation money at a fancy restaurant. If neither of those options sound appealing, you will want to check out Mavericks Java and Bistro, a cozy shop located near the beach that is very popular with locals.
Mavericks Java
features coffee made from shade-grown beans and offers some unique frappe drinks. The menu features some of the best breakfast and lunch food in the area. Read on to learn about this great place for
coffee in Sunset Beach, NC
!
Mavericks Java offers both espresso and cream-based frappes. Some of the most popular espresso drinks include the coffee cheesecake frappe, which really does taste like a bite of smooth creamy cheesecake chased with coffee, and the tiramisu frappe, which manages to capture the light and sweet flavor of the dessert. The cream frappes include a yummy and refreshing orange creamsicle and a smooth and sweet vanilla cream.
The bistro offers some inventive breakfast dishes to go along with your coffee in Sunset Beach, NC, including a healthy spinach mushroom and egg white omelet and a delicious sourdough French toast. They also make a whole grain pancake that is even better when sweetened with chocolate chips. Be sure to try a side of the perfectly sautéed red skinned potatoes and the hot buttered biscuit with your meal.
Lunch
If you stop into Mavericks Java a bit later in the day, you can enjoy a Bloody Mary salad made with pimento olives and house made Bloody Mary dressing. The grilled mozzarella and tomato sandwich is served with a rich and flavorful almond-basil pesto. Be sure to order a side of the light and tangy cucumber and tomato salad.
If you are dining with finicky youngsters, the bistro offers a full children's menu, including grilled cheese and peanut butter and jelly sandwiches.
If you like a little liquor in the afternoon, Mavericks offers an eclectic selection of red and white wines. If you are a tea drinker, Mavericks offers a selection of both caffeinated and herbal teas.
Accommodations
After enjoying a fabulous breakfast or lunch at Mavericks and a day at Ocean Isle Beach, you will want to retire to a quiet beach house where the sound of the ocean waves can lull you to sleep. McClure Realty Vacations can find you the perfect beach house for your next getaway. Give us a call at 800-332-5476 or browse our website today.