---
Guide to Surf Fishing in OIB
Posted On Friday, July 15, 2022
---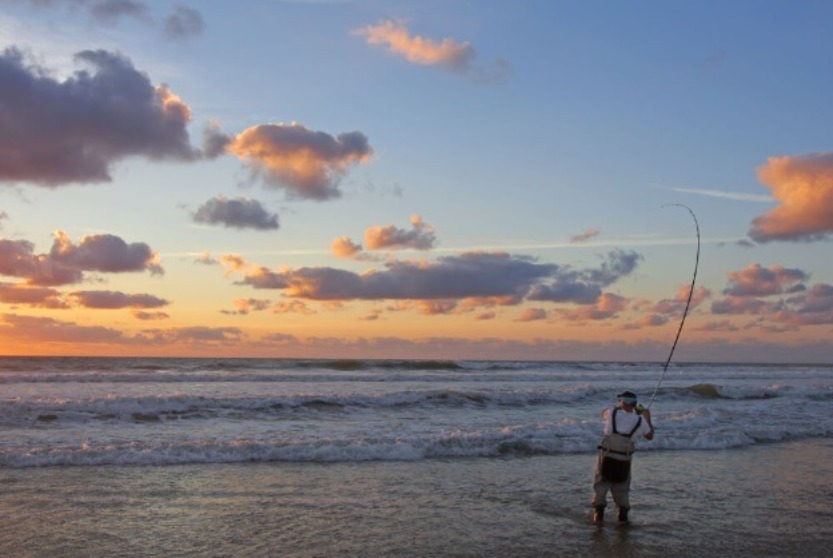 Your Guide to Surf Fishing in Ocean Isle Beach, NC
Everyone has a different vision of the ideal beach day. Some relish curling up with a good novel while watching the waves crash. Others enjoy being in the ocean and surfing all day. A popular activity for those visiting Ocean Isle Beach, NC, is surf fishing. After checking into your vacation rental from McClure Realty Vacations, set off on a fishing excursion right on the sandy shores of Ocean Isle Beach. Our knowledgeable team has created a guide of helpful information and tips to help make your outing a success.
Get a Fishing License before Your Trip
You need to take care of some housekeeping items before casting your line. Anyone who wants to fish in North Carolina must abide by the state's fishing laws. Obtaining a current fishing license is part of this, and anyone older than 16 must have a fishing license. There are certain exceptions, which you can read about on the NC Wildlife Resource Commission website. Getting a state fishing license is affordable and straightforward. You can obtain one online or at several spots throughout town.
A Checklist of Surf Fishing Equipment
Surf fishing does not require an exuberant list of equipment to set up. One of the biggest things you won't need is a boat, making this activity an excellent option for those looking to remain on dry land. Some of the basic equipment you'll need includes:
● Saltwater Fishing Rod and Reel
● Bait Bucket
● Spare Spool of Line
● Tape Measure
● Pliers or Disgorger
● Cast Net
● Tackle and Bait
● Surf Fishing Rigs
● Knife
You also want to ensure you have plenty of water and sunscreen, so your fishing day is both fun and safe.
Tips and Tricks for a Successful Cast
While fishing is something a sport of chance and luck, there are things you can do to increase your chances of reeling in the big one. Perhaps the biggest one is learning how to read waves and fish.
The behavior of the fish will change as the weather and tides fluctuate, but here are a few standard guidelines to follow.
Fish move more at dawn and dusk and tend to feed during high tide. Some species do, however, favor low tide.

Rainy and cloudy days can assist reduce the shadows generated by your line, increasing the allure of the bait.

Learn about the shore's topography. Mark the sandbanks, dives, concealed structures, and variations in depth while noting the low tide.
After an afternoon of surf fishing along the shores of Ocean Isle Beach, NC, relax back in comfort at your vacation rental from McClure Realty Vacations. Our collection of incredible vacation rentals has something for every group size and budget. Begin planning your stay by reserving your accommodations online today.
Comment on this post!