---
Free Off the Beaten Path Activities in Ocean Isle Beach, North Carolina
Posted On Monday, March 19, 2018
---
We go to the beach for rest and relaxation, but how relaxed can we be if we are worried about the money we are spending? Most vacations are expensive propositions, with the cost of lodging, meals, souvenirs, and sightseeing adding up, but an Ocean Isle Beach vacation doesn't have to be that way when you stay in a McClure Realty Vacations family vacation home. Not only are our prices reasonable, but our wonderful staff works hard to ensure that your vacation is fun and worry free. This starts with our cozy vacation homes and continues with this compilation of free activities you can partake in during your unforgettable North Carolina vacation!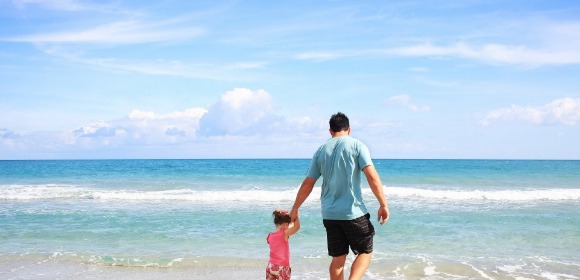 Turtle Watching
Many know that sea turtles make their nests on the beach, and once the eggs are hatched, the hatchlings rush to the ocean to begin their lives at sea. The Ocean Isle Beach Sea Turtle Protection Organization make it their jobs to ensure that these sweet babies survive! And because it is such a wonderful experience, visitors are allowed to watch the sprint for survival from May through August every year. For more information, visit www.oibseaturtles.org.
Free Summer Concerts
The only thing better than a day at the beach is a night at the beach spent listening to the music that makes your heart sing! Starting May 25th and lasting through September 7, the concerts take place on Friday nights in the parking lot of the museum of the Coastal Carolina; The Tams with Lil Red will be the first group to perform! Catch the shows at 21 East 2nd Street.
Believe in Possibilities Again with a Visit to the Kindred Spirit Mailbox on Bird Island
Because love endures, and everything is possible with love, a visit to Bird Island's Kindred Spirit Mailbox should be moved to the top of your vacation bucket list. Since the late 1970s, a simple black mailbox has been the repository for the confessions, admissions, and unrequited love of over 100,000 people over the years. Open the door and find a journal with a blank page and add to the magic; you don't have to sign your name unless you want to! Located about 1.4 miles from the Sunset Beach Pier, just walk in the direction of the American flag you'll see flapping in the wind.
Life in Ocean Isle Beach Moves at a Slower Pace
And your stay in one of our McClure Realty Vacations beach rentals will be the respite you deserve! Reserve yours today!
Comment on this post!