---
Ocean Isle Beach Activities to Celebrate Halloween 2018
Posted On Wednesday, October 3, 2018
---
While the beach is at the forefront of Ocean Isle Beach's appeal as a vacation destination, there are many more reasons people love coming here. Many of those reasons come from the natural beauty here, but equally as many come from the community itself. The vibrancy of the community really comes to life around Halloween, when many holiday celebrations provide visitors with plenty to do. These are our favorite Ocean Isle Beach activities to celebrate Halloween this year.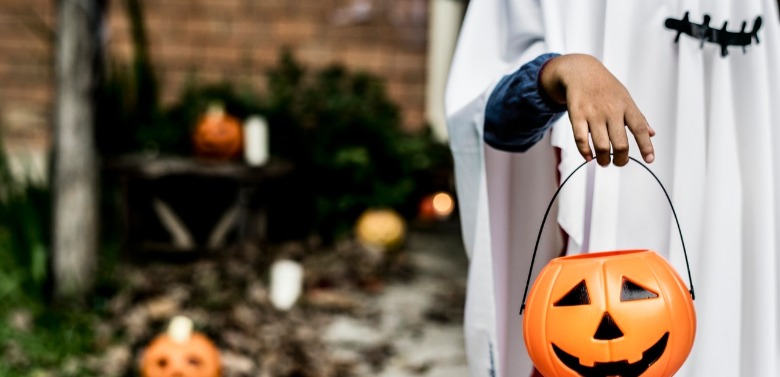 Visit Monster Movie Madness
On October 26th from 7 pm to 10 pm, one of Ocean Isle Beach's most beautiful venues, the Bellamy Mansion Museum, will transform into a spooky theater. This is what they call a Creature Double Feature, as they will be showing two classic Halloween movies on the lawn in Night of the Living Dead (1968) and House on Haunted Hill (1959). Sit back at this beautiful place and enjoy some Halloween classic with friends and family. Soda, popcorn, and hot dogs are all available for purchase.
Haunted Swamp Tours at Shallotte River Swamp
There is always a bit of mystery to the swamps you can find around Ocean Isle Beach, but on the nights leading up to Halloween, they are downright spooky—especially when you take advantage of one of these 30-minute excursions traversing the murky waters with only the aid of moonlight through the oaks and their Spanish moss drapes. Take advantage of the normal experience or the nightmare addition, which adds a bit more spook to the festivities. Find this unique experience at the Shallotte River Swamp Park. Find it at 5550 Watts Rd.
Celebrate in a Beautiful Vacation Home
Regardless of how much is waiting for you throughout town, it is nice to know that you will be returning to a beautiful home after a long day of adventuring. This is exactly what you will find throughout each and every vacation home provided by McClure Realty Vacations. We have become one of the top vacation rental companies along the east coast by offering the very best real estate that Ocean Isle Beach has to offer. Whether you are looking for a place on the beach, tucked in the charming downtown area, or in a more secluded spot, you can be sure it will provide a beautiful and restful place to stay. Find beauty in elegant décor and classic Southern architecture. Find rest in high quality beds, furniture and much more. Contact us to find the right vacation rental for you with McClure Realty Vacations today and to learn about more Ocean Isle Beach activities for this spooky day!
Comment on this post!