---
Thanksgiving at the Beach
Posted On Saturday, November 05, 2016
---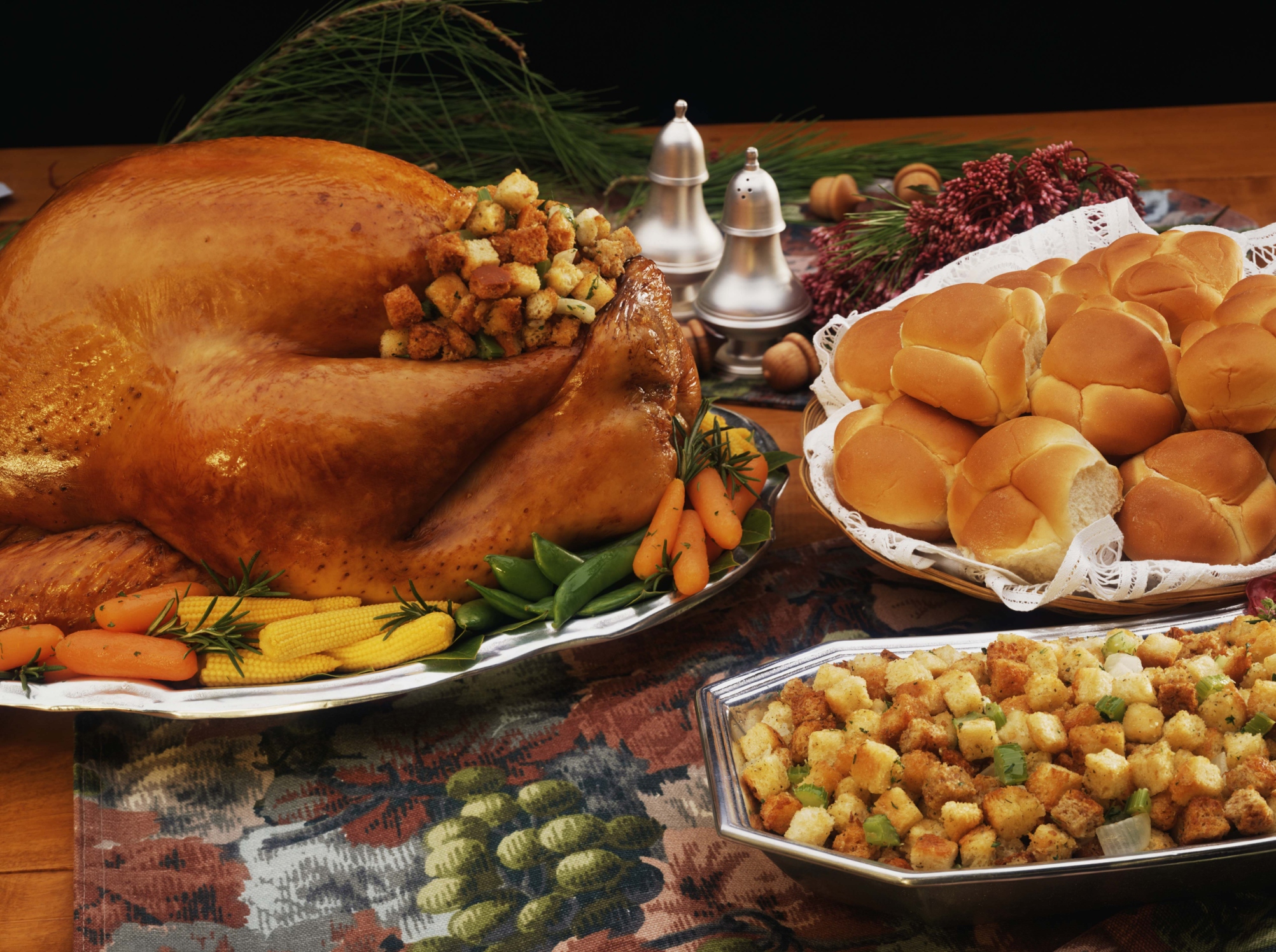 Sneak away to Ocean Isle Beach this Thanksgiving and don't miss out on a big ol' turkey meal! You have your choice of fantastic restaurants who will do you cooking for you!
Bricklanding Plantation Golf Club and Restaurant
Thanksgiving Menu 11/24/2016
Adults $29.99, Children 9-12 $19.99, Children 5-8 $10.99, Children 4 and under are Free
**Tax & Gratuity are NOT Included
Menu
Carving Station - Slow roasted Turkey, Candied Yams, Carving Station – Slow Roasted NY Strip Loin, Cornbread Stuffing, Chicken Pot Pie, Oyster Stuffing, Homemade Gravy, Mac N Cheese, Green Bean Casserole, Succotash, Cranberry Sauce, Creamed Corn, Collards, Chopped Slaw Salad, Roasted Garlic Boursin Baked Mashed Potatoes, Broccoli Salad, Shrimp Cocktail, Chilled Oysters on the Half & Dinner Rolls
Desserts: Sweet Potato Pie Assorted Cookies Pumpkin Pie Apple Crisp Chocolate Fudge Cake
*Soft Drinks, coffee and iced tea are included
...


Reservations are REQUIRED. Seating's will be at 11:30am, 2pm & 4:30pm Please call The View at 910-754-5540

*Menu subject to change without notice

Seating is for a max of 9-12 guest, we can accommodate more, but cannot guarantee you will be seated together. Last day to make a reservation is 11/22/16, provided reservations are not full.

Reserve your table today before they are all gone!!
Causeway Gourmet
Thanksgiving Buffet

Thursday, November 24th 2016
12:00 noon – 4:00 pm
$19.99 per person...
$6.99 kids 11 and under
Kids 6 and under are free
Carved Turkey Corn Pudding
Baked Ham Cranberry Relish
Carved Roast Beef Soups/Salads
Herb Stuffing Green Bean Casserole
Mashed Potatoes Succotash
Sweet Potatoes
Macaroni and Cheese Bunches and Bunches
Of Homemade Desserts
910 575-1084
Reservations are recommended
100-6 Causeway Dr. OIB 28469
@ the foot of the Ocean Isle Beach Bridge
*Tax and beverage not included.
OR
Causeway Gourmet PICK UP/DELIVERY
Thursday, November 24th, 2016 11:00 am – 4:00pm
Whole Roasted Turkey (gravy included) 49.00
Soups (8 oz per cup)
Butternut squash bisque 3.99
Sides (priced per person)
Herb Stuffing 2.99
Garlic Smashed Potatoes 2.99
Pecan and Brown Sugar Sweet Potato Gratin 2.99
Corn Pudding 2.99
Butterbean Succotash 2.99
Green Bean and Mushroom Casserole 2.99
Cranberry and Orange Relish 2.99
Dinner Rolls/Biscuits (per dozen) 5.00
Desserts
Pumpkin Pie, Pecan Pie 16.00/19.00
Pumpkin Cheesecake, Vanilla Cheesecake 60.00/55.00
Apple Pie, Double Crust or French Topping 17.00
Coconut Cake 40.00
All desserts are available, please inquire
(910) 575-1084
100-6 Causeway Dr. Ocean Isle Beach
Please place order no later than Tuesday, November 22nd
Individual Plates available, please inquire
The Purple Onion
Wednesday, November 23, 2016
Prices a-la-carte
Call 910-755-6642 ext. 2 to order.
The Boundary House
Thursday, November 24, 2016
Appetizers
Basket of Croissants $6
Crab Bites $11
Fire Cracker Shrimp $10
Thanksgiving Menu
Turkey and Ham or Prime Rib
Turkey Gravy
Traditional Stuffing
Mashed Potatoes
Traditional Yams
Green Beans
Cranberry Sauce
Boundary House Salad
A Non-alcoholic Beverage
Pecan Pie or Pumpkin Pie
Adults $28
Children 12 & Under $17
Call 910-579-8888 to make reservations.
Golden Corral
Carved Turkey
Carved Glazed Ham
Fried Chicken
Rotisserie Chicken
Bourbon St Chicken/Rice
Pot Roast
Meatloaf
Sirloin Steaks
Golden Delicious Shrimp
Premium Butterfly Shrimp
Gravies
Cranberry Sauce
Yeast Rolls
Baked Sweet Potatoes
Sweet Potato Casserole
Green Bean Casserole
Sweet Corn Pudding
Cornbread Stuffing
Mashed Potatoes
Baked Potatoes
Farm Fresh Vegetables
Macaroni and Cheese
Pasta Bake
Pizza
Onions and Peppers
Sautéed Mushrooms
Pecan Pie
Pumpkin Pie

Open 10:00 AM to 8:00 PM
Adults $13.99
Seniors $12.99
Children 4-8 $4.99
Children 9-12 $5.99

Comment on this post!