---
5 outdoor Ocean Isle Activities for This Spring
Posted On Wednesday, February 21, 2018
---
Ocean Isle Beach has plenty to offer throughout the year for your vacation, but spring is one of the best seasons to visit our lovely island. We've put together a brief, handy list of ways that you can soak up the beauty of the spring season when you head outside. Read on below to learn more about the springtime outdoor recreation you can partake in here!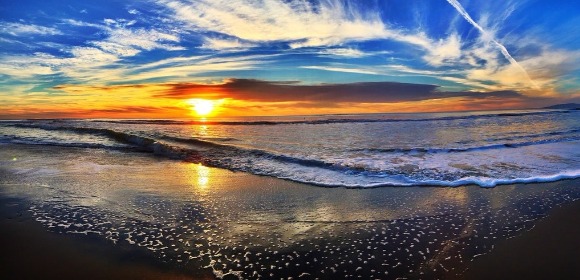 During this time of year, Ocean Isle Beach experiences a flood of vibrant plants and the emergence of turtle nests and both native and migratory birds. Visit Sunset Beach nearby and see some of the most beautiful bird species and natural locales on the North Carolina Birding Trail, including the Bird Island Reserve. You'll also want to keep an eye out for turtle nests along the beaches in anticipation of hatching season, but take care not to disturb them!
Speaking of the beach, it's not a trip to Ocean Isle Beach without spending some time in the sun and surf! Our soft sands and calm water conditions make Ocean Isle Beach the ideal place to plan a family-friendly vacation for all ages.
Silver Coast Winery is a vineyard located right in Ocean Isle Beach's backyard. They offer fantastic vineyard tours that make for a pleasant afternoon daytrip for your guests ages twenty-one and older!
Visit Shallotte River Swamp Park
Shallotte River Swamp Park combines the best of eco-tourism and adventure, offering swamp boat tours of the swamp outside of Ocean Isle Beach, guided zip line tours, and an aerial adventure park that melds into the stunning natural setting of Ocean Isle Beach.
Paddle Your Way Along the Intracoastal Waterway
Local companies like the Carolina School of Surf make it easy to explore the waters around Ocean Isle Beach on a stand-up paddleboard (SUP). Because of our calm water conditions, paddleboarding is immensely popular.
McClure Realty Vacations – Your Ocean Isle Beach Vacation Experts
Make your springtime escape to the seaside of Ocean Isle Beach with the help of our knowledgeable local reservation specialists, who know all of the ins and outs of the area and can give you hints for getting the most out of your stay. Call or email our office and learn more about Ocean Isle beach vacation rentals today, right on the beach!
Comment on this post!