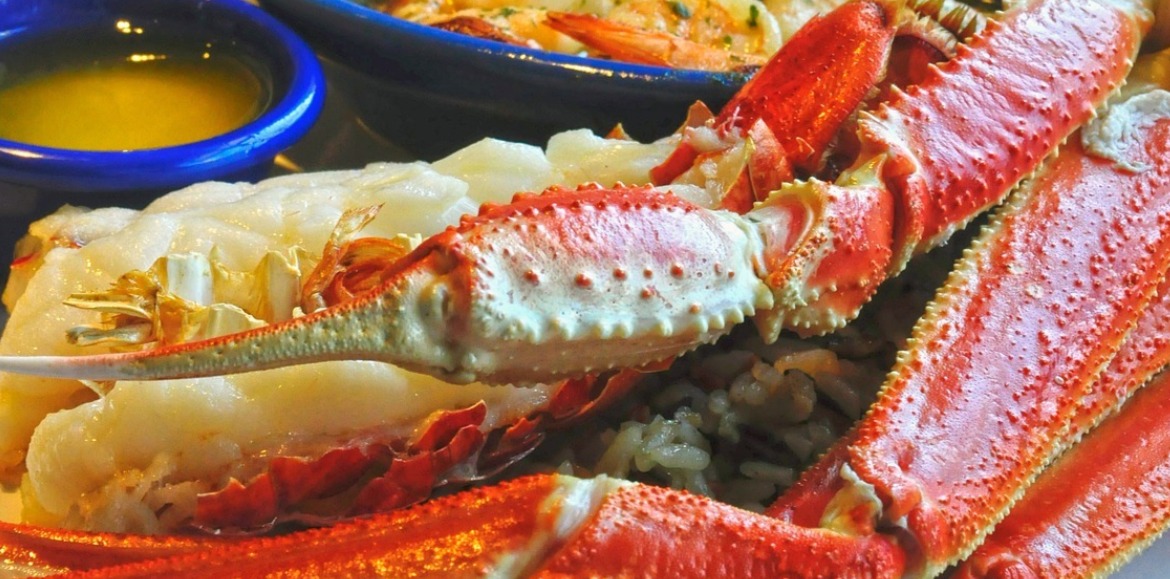 Victoria's Crab Shack
Are you coming to North Carolina in the hopes of trying some really great classic Southeastern seafood? If so, Victoria's Crab Shack is the place you simply must go! It's not fancy, it's down-home: even their website says not to wear your best clothes. You might get messy, and you might leave really happy with a belly full of delicious coastal seafood delights!
Love Shrimp and Crab?
Victoria's is the place to get the very best seafood that Ocean Isle Beach has to offer, and one of the best Ocean Isle restaurants! Favorites here include fresh peel and eat shrimp, crab legs, a great fish selection, and their signature seafood steam pot. Get oysters on the half shell, or how about a soft-shell crab burger? If you've got a picky eater who doesn't care for seafood, Victoria's also offers some great burger and steak options as well. While you wait for your food, you'll enjoy the stylish nautical ambiance in this fun restaurant (it looks like you're inside of a boat!). Victoria's is a fun place for a family dinner or unique date night.
More than just Food at Victoria's Crab Shack
Sure, you're probably coming to Victoria's Crab Shack for a great meal, but there's a lot more going on here as well, and you're sure to notice the stage when you walk in. Victoria's is a local hot spot for live music, as well as shag dancing. Not familiar with the shag? It's a partner dance known as the "dance of the South," and it's typically danced to boogie and jump blues music. Regular shag lessons and dances take place here, so give Victoria's a call and see what's coming up soon on the calendar!
Planning Something Special?
Well, you may want to take advantage of Victoria's VIP room! Your rehearsal dinner, family reunion, or birthday party will be extra-special when you host it here in the home of great seafood. The room has space for 50-60 people, with a versatile open-layout seating configuration. Make your special event just a little bit more special, with a great meal your guests will remember for ages!
If you love to visit favorite local spots when you travel, Victoria's Crab Shack is a must, as one of the best Ocean Isle restaurants! You'll head home with a full belly to your comfortable rental home and fall asleep dreaming of the ocean.