---
A Taste of Ocean Isle Beach Restaurants
Posted On Tuesday, September 24, 2019
---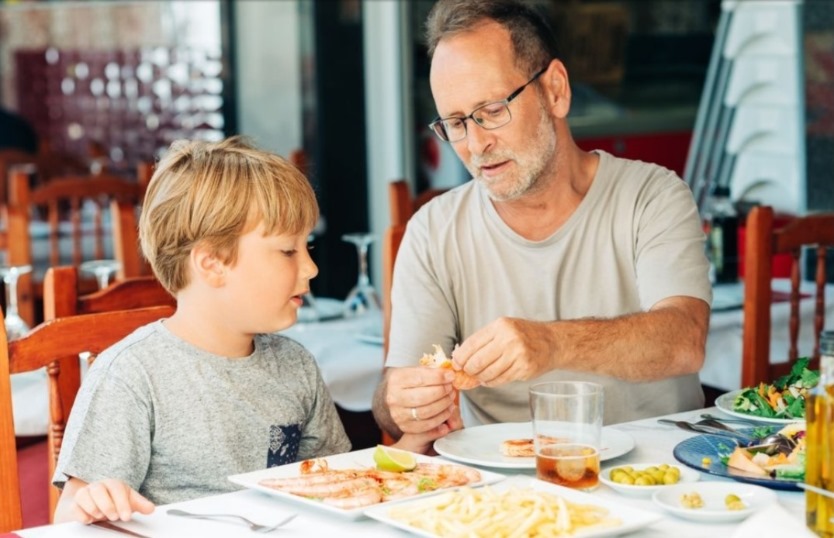 Waiting in those impossible lines for a meal during vacation never ends well. Oftentimes, the best meals on vacation are at restaurants off the beaten path. Ocean Isle Beach offers an ample amount of restaurants to choose from that won't keep you from enjoying your next adventure. Our McClure Realty Vacations' staff condensed our favorite restaurants for your convenience.
Best Breakfast in Town
Nutritionists claim that breakfast is the most important meal of the day, which is why we know the importance of a stellar morning meal! Kick start today's adventure by checking out the following Ocean Isle Beach restaurants.
Castaway Grill
This family-owned and operated grill serves some of the best breakfast in Ocean Isle. During your visit, you'll encounter generous portions, reasonable prices, and a welcoming atmosphere. We recommend you try the three-egg omelet fixed with feta cheese, green peppers, and onions. Each breakfast is served with potatoes or grits.
Ocean Isle Fishing Pier
Ocean Isle Fishing Pier is the face of our town. It's always fun to see fishermen at work or relax and catch the sunset. The pier also has a great breakfast spot. You can expect to see a menu with options such as eggs, grits, omelets, pancakes, and much more!
Ocean Isle Restaurants for Lunch
While it's easy to lose track of time on vacation, your stomach will definitely let you know when it's lunchtime! For a quick and comfortable spot to grab a mid-day meal, visit our favorite restaurants.
Causeway Gourmet
You don't always have to leave the beach to eat lunch! This lunch spot is the perfect place for a chill, beach dining atmosphere, and a great meal. If you encounter a rainy day while on vacation and have to stay inside, Causeway Gourmet will deliver right to your vacation rental.
Pelican's Perch Bar & Grill
Pelican's Perch is a local favorite. Located right on Ocean Isle Beach, Pelican's Perch serves juicy burgers, fried seafood, and a relaxed atmosphere. There's also an on-site bar to visit if you're looking for something a little stronger than some french fries.
Dinner Restaurants in Ocean Isle
There's nothing like treating yourself and loved ones to a special dinner on vacation. It's the perfect time to wear your favorite outfit and talk about your favorite moments from the day over a nice glass of wine. From romantic sit-downs to upbeat pubs, Ocean Isle Beach has a restaurant for everyone!
Roberto's Ristorante
If you're looking for an upscale dining experience, head to Roberto's Ristorante. The menu features seafood dishes with an Italian twist. After trying their Shrimp Scampi or Chicken Piccata, you'll be dining here every night of your vacation!
Sharky's Ocean Isle
Head toward the Ocean Isle Beach bridge, and you'll find Sharky's Restaurant. This local favorite offers indoor and outdoor seating. No matter what season you vacation in Ocean Isle Beach, Sharky's is always a great idea!
McClure Realty Vacations
After sampling all of our favorite restaurants, let the McClure Realty Vacations' staff know your favorite dish! But to experience all that Ocean Isle Beach restaurants have to offer, you'll have to book your stay with us first! Visit this link to take the first step in planning your Ocean Isle, NC, vacation. Happy eating!
Comment on this post!