---
Best Local Restaurants in Ocean Isle for a Quick Bite
Posted On Thursday, August 9, 2018
---


With all of the exciting attractions and activities that are found in Ocean Isle Beach, it can be difficult to find the perfect quick and easy restaurant to get your food on the go. Luckily for you, Ocean Isle Beach has amazing local restaurants that serve up fast and cheap eats for your next trip. Here are the best local restaurants in Ocean Isle for a quick meal: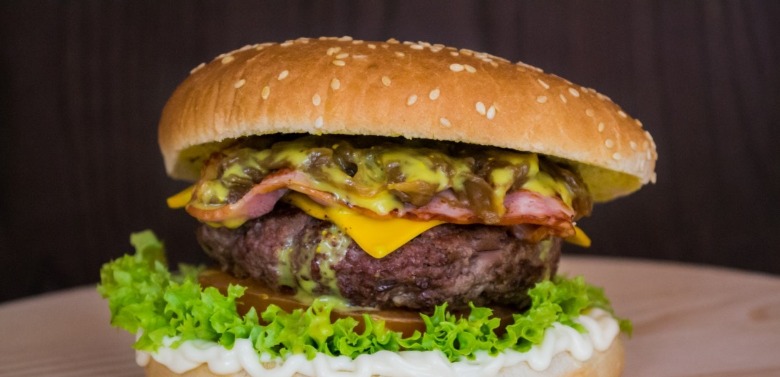 Nothing says comfort food better than a plate of fried chicken and your favorite sides to go with it. Smithfield's serves up fast comfort food for those on the go without losing the flavor. You can enjoy pieces of delicious fried chicken, tenders, popcorn shrimp, and a variety of BBQ sandwiches. Feel free to take your food on the go or stay there and enjoy in peace. Smithfield's continues to be a local favorite and deserves a stop during your next trip.
Another local establishment that understands delicious comfort food is Burg-Dog Grill, a fast food grill that serves up hamburgers and hot dogs. You will not find a giant menu here, but instead well-prepared classic items such as hamburgers, cheeseburgers, crinkle fries, and many others. You will forget about those big-name chains after you take your family for some quick eats to Burg-Dog Grill.
If you are looking for some quick eats while on or near the beach, make sure to stop in Beaches Burgers. This local establishment has favorites claiming they make the best burgers in town. You can find daily specials every day to help save down some costs, but everything on the menu is fairly inexpensive. While the line may be long, the service is quick.
Vacations should not only be fed off of fast food. Bagel Dock Café understands the need for healthy and tasty sandwiches on the go for the beach's vacationers. You can enjoy their extensive menu of bagels, breakfast sandwiches, deli sandwiches, and so much more. The meat used for each sandwich is top-of-the-line Boar's Head with equally high quality crafted cheese and produce. You can't go wrong with Bagel Dock Café.
If you are ready to start scheduling your Ocean Isle Beach vacation getaway, give us a call to help you find the best vacation rental in the area. You will be close to all of the exciting attractions including these quick and easy eats in town. Give us a call today to help plan for your trip!
Comment on this post!