---
Get Out on the Water - Part 2
Posted On Tuesday, March 3, 2020
---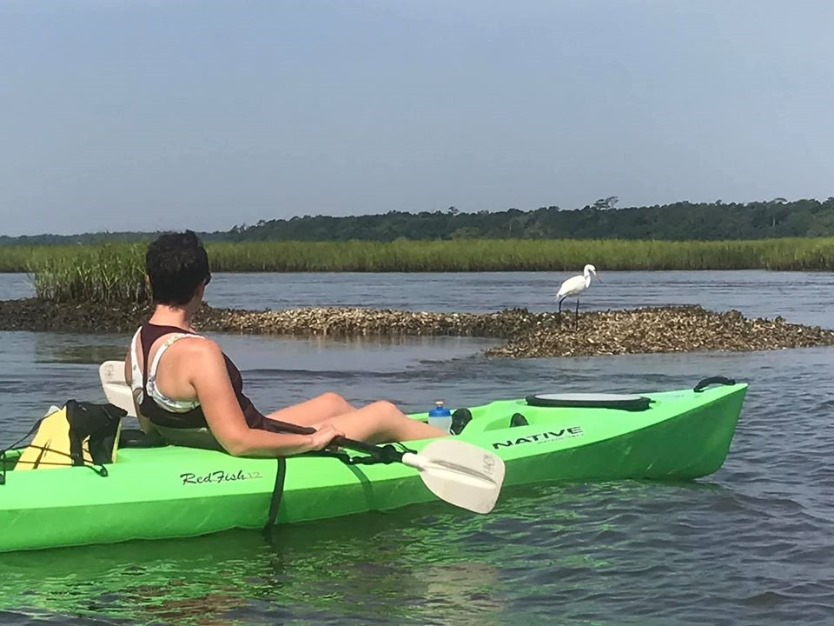 Photo source: Summertide Adventure Tours Facebook page
Kayaking and Paddle Boarding in Ocean Isle Beach
While enjoying Ocean Isle Beach in a McClure Realty Vacations rental home there's no doubt you'll enjoy lounging on the beach and spending time with your family over a meal. But you may find you're up for something a little adventurous during your stay. Whether you're trying something new or you're a seasoned paddler, kayaking and paddle boarding are great ways to get an up close experience with our waterways.
Summertide Adventure Tours
Location: 59 Causeway Dr. B
Summertide Adventure Tours is an excellent company for guests to explore if they've never kayaked before. You'll have an unforgettable experience during your guided tour along the Intracoastal Waterway starting in Ocean Isle Beach or in Sunset Beach. Guests may also rent kayaks for the week or book a fishing charter with Summertide Adventure Tours.
Blue Planet Watersports
Location: 7156 Beach Dr. SW
If you already know how to surf, kayak, or paddleboard, Blue Planet Watersports is the company for you. They specialize in renting out equipment and dropping it off right at your vacation rental's doorstep.
Surf Unlimited
Location: 17 Causeway Dr.
Guests solely looking to paddleboard will enjoy Surf Unlimited. This company rents out equipment such as 10 foot and 11 foot boards, extra boards, and kids' boards. However, you may also purchase upscale boards such as the Naish brand.
Salty's Surf Shop
Location: 12 E 1st St
Salty's Surf Shop has kept guests prepared for the perfect beach day since 1983— pick from basic beach equipment, bike rentals, or watersports equipment (body boards, single kayaks, tandem kayaks, paddleboards, and surfboards.)
Carolina School of Surf
Location: 44 E 1st St
While Carolina School of Surf is primarily known for its surf equipment rentals/lessons, the staff also partakes in paddleboarding lessons.
McClure Realty Vacations
After you've explored all family activities in NC, return to your McClure Realty Vacations rental. You're sure to treasure your memories of your kayaking or paddle boarding excursion, and you'll never need to travel far to have fun. And since we have a large variety of beach houses in North Carolina that are ideal for all family sizes, we're positive you'll be ready to visit Ocean Isle Beach this year. Begin planning your family vacation today by calling our staff at 800-332-5476.
Comment on this post!