---
Ocean Isle Oyster Festival
Posted On Monday, August 5, 2019
---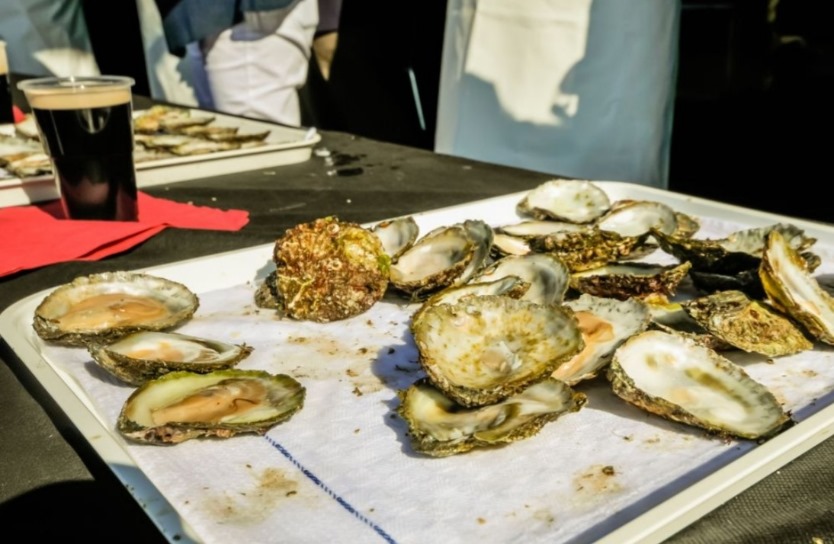 North Carolina invites you and your family to celebrate everything oyster at this year's 38th annual Ocean Isle Oyster Festival. Every year, Ocean Isle Beach transforms into the NC Oyster Festival and offers a variety of food, crafts, contests and musical performances. When staying at our McClure Realty Vacation rentals, you'll be right by all of Oyster Festival's fun!
Oyster Festival Contests
NC Oyster Festival has a competition to highlight even the most unusual talents. For visitors with a large appetite, the oyster eating contest is calling your name! Compete with 40 other oyster enthusiasts and speed eaters for the title of "Oyster Eating Champion." The contestants will receive a dozen of pre-shucked oysters which you must eat, chew and swallow to be considered done. Another Oyster Festival contest is the oyster shucking competition. Visitors will test their oyster shucking skills for a chance to score prize money and ensure a spot in the National Oyster Shucking Contest in Maryland. There will also be a beginner division for guests that aren't professional but still want to test their skills.
Last but not least, the oyster stew cook-off. Local restaurants will showcase their original version of oyster stew. The contest is limited to six entries. All competitions will be available for sign up during the Oyster Festival upon a first-come, first-serve basis.
Oyster Festival Entertainment
Every year the NC Oyster Festival is known for bringing exceptional entertainers to the stage, and this year is no exception. The musical lineup includes a variety of genres such as beach, funk, variety and country. This year's five bands are guaranteed to have you up on your feet and singing at the top of your lungs. The musical lineup includes The Terry Douglas Band, Darrell Harwood, Chocolate Chip & Company, The Embers featuring Craig Woolard and Gary Lowder & Smokin' Hot. Be sure to bring a beach chair, find a spot, and settle in because it's about to be an epic weekend!
After your long weekend celebrating the NC Oyster Festival, head back to your McClure Realty Vacation rental for a night of relaxation. We offer so many family-friendly, affordable rentals that we are confident you will find the vacation home of your dreams. To learn more about our oceanfront properties, talk to our friendly staff at 800-332-5476.
Comment on this post!