---
Plan a Pet-Friendly Getaway in Ocean Isle Beach
Posted On Friday, June 25, 2021
---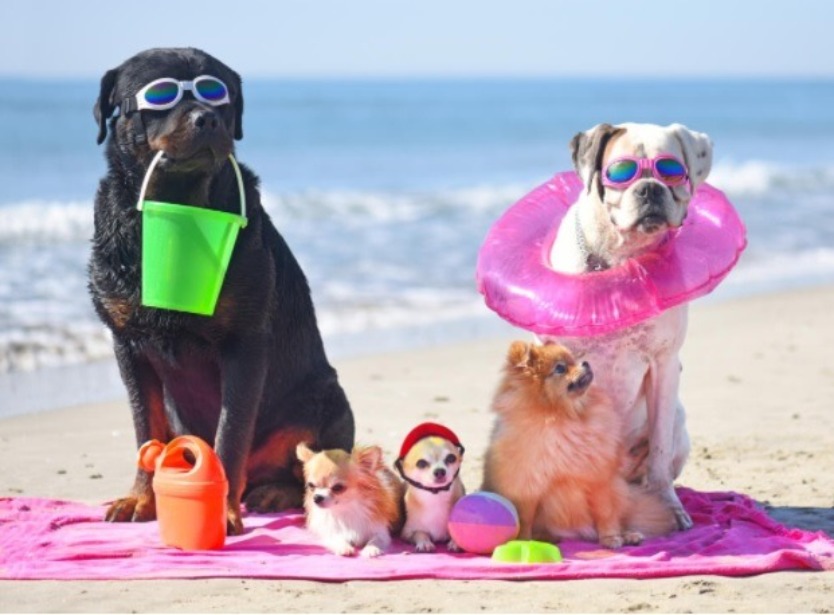 Nestled in the picturesque coastal corridor between Wilmington, North Carolina, and Myrtle Beach, South Carolina, Ocean Isle Beach, North Carolina, is an island paradise. Our town is the perfect size to let you avoid crowds and still have a great time! You'll find that Ocean Isle Beach is chock full of beach vacation fun, including fishing, golfing, shopping, dining, and so much more. McClure Realty Vacations is your one-stop vacation rental company specializing in providing our guests with the best Ocean Isle vacation rentals.
Paw-some Pet-Friendly Paradise
After the year we've had, everyone deserves a break this fall, especially with the entire family—pets included. It's a good thing McClure Realty Vacations has a variety of Ocean Isle Beach pet-friendly vacation rentals available starting after Labor Day! You'll never have to worry about leaving our furry friends behind. Our Seascape rental is perfect for any family looking to have easy access to Ocean Isle Beach and can accommodate up to eight guests. Got a large group and lots of pets? You will love the Carolina Breeze rental, which comes equipped with a private pool. Shake off the past year and enjoy our newly renovated Place at the Beach, which features new luxury flooring, new appliances, new furniture, new paint, decor, and a new deck—all ready for you and your pets! Check out all of our pet-friendly rentals to find the perfect fit.
Grab a Bite to Eat with Fido
When you're ready to grab a bite to eat after hanging out at the beach or your rental's private pool, you can head into town to enjoy a meal at one of the pet-friendly restaurants. If pub grub is your thing, try Pelican's Perch, a local bar with tasty seafood dishes and great drinks. Your dogs are welcome to join you at an outdoor table for some New York-style pizza at Carmine's Pizzeria, Deli and Grill at the Buddha. We highly recommend asking our McClure Realty team for more suggestions by calling us at 800-332-5476. You can also check out Bring Fido's website for more pet-friendly locations nearby Ocean Isle Beach.
Tip: Dogs are not permitted on the beach strand between the hours of 9:00 a.m. and 6:00 p.m. during the period of Memorial Day through Labor Day. Luckily, the North Carolina weather will be much cooler for your furry friends after Labor Day!
Stay in Paradise with Your Faithful Companion
McClure Realty Vacations has the best selection of pet-friendly Ocean Isle Beach rentals for you to chose from this September. Our quality vacation rentals fit anyone's lifestyle and budget—from one-bedroom condos to multi-bedroom oceanfront homes. Your furry companion will enjoy all the same luxuries as you. Check out our availability on our website and book your fall stay today!
Comment on this post!