---
Tie the Knot at Our NC Oceanfront Wedding Venues
Posted On Thursday, March 31, 2022
---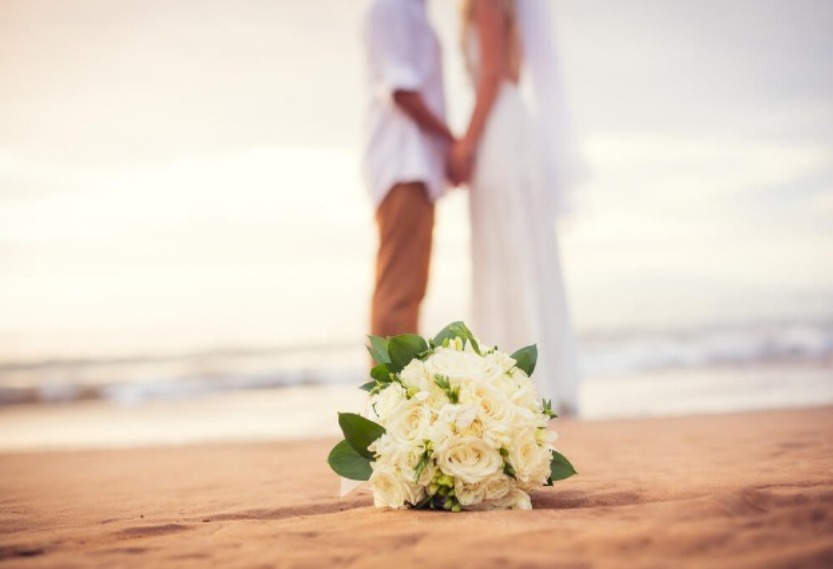 Tie the Knot at Our NC Oceanfront Wedding Venues
Nestled between Wilmington, NC, and Myrtle Beach, SC, you'll find the picturesque coastal town of Ocean Isle Beach, filled with picture-perfect locations for small weddings and celebrations. You and yours can slow down and take in all the wondrous moments of wedded bliss. Our shorelines are where the most delightful experiences and memories have been made for generations of families. This year, say "I Do" with a stunning ocean view when you take your nuptials to Ocean Isle Beach, NC!
McClure Realty Vacations, the go-to local Ocean Isle Beach vacation rentals company, is standing by to help make your special day truly… special. Our oceanfront Ocean isle Beach house rentals are perfect for wedding parties, boasting luxury furnishings, amazing amenities, and much more. Our beautifully-appointed rentals dot the island, placing you near the turquoise ocean and tranquil canals. Our knowledgeable team of local experts will assist you with selecting the best accommodation for your dream wedding. Your wedding ceremony will certainly be one for the books when held at one of our NC oceanfront wedding venues. Keep reading for more information—
4 Ocean Isle Beach Wedding Venues in NC
McClure Realty Vacations has several oceanfront NC venues suitable for small beach weddings and receptions. They have enough rooms to accommodate large groups and spacious decks to host lovely beach nuptials and receptions. You can also walk down to the shoreline, holding your wedding right on the beach. Each property has direct beach access. Whatever seaside celebration fits you, we have something in store for you!
This 8-bedroom home sticks right on the beach, surrounded by other gorgeous beach homes. You and yours can walk to the nuptial ceremony via the private deck and beach access! It has double the amenities to host a large family gathering, from two refrigerators to nine televisions. You can bring the party back home, hosting a wonderful reception on the oceanfront covered gazebo.
Traveling with a lot of family and friends for your upcoming beach wedding, but don't want to stay in the same house? We get it and have the perfect NC oceanfront wedding venue for you: Summer Roses. This triplex consists of three private, yet attached, beachside units. All units have five bedrooms and come equipped with great amenities, like scenic sundecks, a heated pool, two private beach accesses, and more.
Formerly known as "The Big One," the Kiwi Beach Club is a lovely 8-bedroom home with vibrant coastal decor. There's a convenient elevator that can help transport wedding goods and guests from the parking level to the first floor. The polished kitchen and dining area have enough room to hold a proper celebratory meal after your oceanfront wedding! Guests rave about the amount of space their family and friends have to spread out, coming together as needed.
Our largest wedding venue, the Pineapple Beach Club, holds an astonishing 10 bedrooms! Your wedding party can enjoy a prenuptial brunch at the long kitchen island, featuring 15 barstools. You will fall in love with the fully-furnished covered deck located on the top, complete with an incredible sea view. Have a few little ones? They will enjoy their nights spent in Bedroom 4, stacked full of comfortable bunk beds and a private bath.
Please refer to the local government's rules and regulations regarding weddings and other events when you come into town to enjoy one of our oceanfront NC wedding venues. Permits are not required for beach ceremonies, but you do need to notify the Ocean Isle Police Department of the ceremony's area for security purposes. We can help you navigate this process; call us at 800-332-5476!
Comment on this post!