---
Top Bakery in Ocean Isle Beach NC
Posted On Thursday, November 8, 2018
---
You've exercised until you've had nightmares of treadmills chasing you down the street, you've dieted and eaten so many carrots your skin has a slightly orange tint to it, and you've turned down the sweet treats your officemates have brought in over the last however many months, all for the benefit of earning that bikini bod you've always known you could have! Well, after all those months of sacrifices, your North Carolina vacation is about to begin, and the dark days of deprivation are over. It's time to experience the offerings of the best bakery in Ocean Isle Beach NC!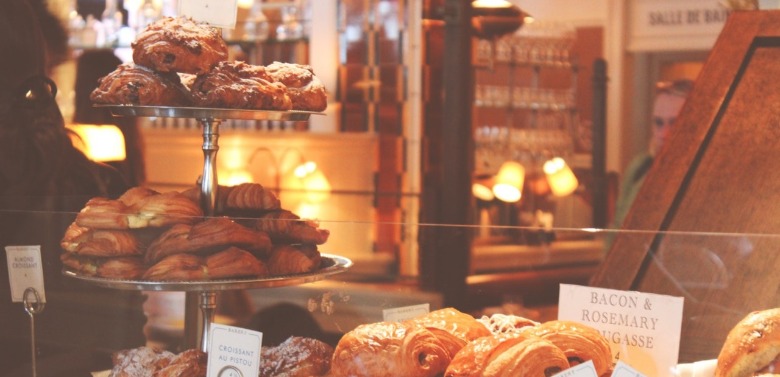 Bakery in Ocean Isle Beach NC - Sugar Confections Bakery, 4830 Main Street, Shallotte
No one can create sweet treats like our grandmothers, but Sugar Confections Bakery sure manages to give our sweet nanas some stiff competition! Offering cakes so light and fluffy they practically melt in your mouth, crunchy cookies in your favorite flavors, silky smooth pies, and tasty truffles, after all the months of deprivation your heart will sing at first bite! This is our favorite bakery in Ocean Isle Beach NC. Try the homemade pumpkin bread—it's one of our fall favorites!



Tim's Carolina Bagels, 925 Seaside Road SW #9, Ocean Isle Beach
Not all bakery items have to be sweet to be delicious, and Tim's Carolina Bagels is the perfect example. Offering every flavor of bagel you can imagine, this bagel business has long been a local favorite. Grab a dozen to take back to your McClure Realty Vacations escape and sleep in a little longer; breakfast has already been taken care of! The Blueberry Bagels are our favorite, but we suggest you try a variety pack so as to choose your own. If you like good bagels, you'll love this bakery in Ocean Isle Beach NC!
The Sweetness Continues in Your McClure Realty Vacations OIB Getaway
Homey, comfortable, and designed for active families, our Ocean Isle Beach vacation rentals will be the sweetest part of your North Caroline sojourn! Reserve your vacation rental today and discover the difference a truly excellent home can make in an extraordinary family vacation. Click here to learn more about us!
Comment on this post!