---
Visitor's Guide to Ingram Planetarium and Museum of Coastal Carolina
Posted On Thursday, October 24, 2019
---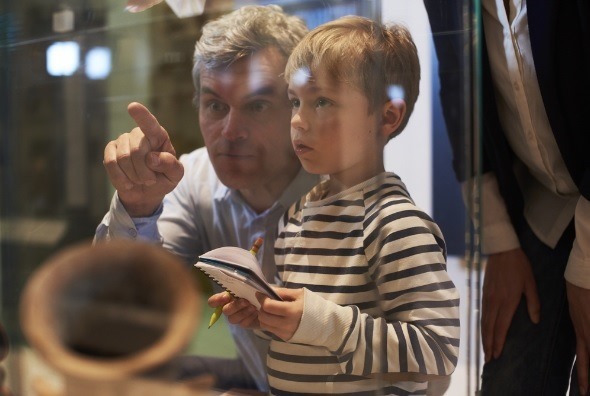 No matter how many trails you hike or reefs you snorkel, there are countless natural wonders hidden in plain sight. The world we live in is beautiful beyond compare, but sometimes we need some assistance to see the impossible. When visiting Ocean Isle, North Carolina, it's essential to visit The Museum of Coastal Carolina and Ingram Planetarium. Your whole family will take away something from your visit, and be amazed by the beauty Ocean Isle has to offer!
Museum of Coastal Carolina
The Museum of Coastal Carolina is a popular attraction for both locals and visitors. All exhibits aim to spike the general public's interest and understanding of natural science, environment, and cultural history of the coastal region across the Carolinas. The educational resources are open to the public and schools. Regardless of what time of year you're visiting The Museum of Coastal Carolina, you'll likely see a group of students or two on a field trip. Special events and exhibits are changing all year round, so it's difficult to predict what exciting exhibits the museum has planned for the future! Some of the past exhibits that guests enjoyed include:
Touch Tank Feeding: You and your family will help the museum staff feed live animals in the touch tank, including starfish, sea cucumbers, hermit crabs, and others.

Budding Scientist: Watch young scientists participate in hands-on activities with the museum's education coordinator. They'll love using their imagination while exploring science, making crafts, performing experiments, and much more!

Into the Unknown: This exhibit introduces visitors to animals and plants that are unseen to the blind eye. The staff educator will take a water sample from a local water source and show kids the organisms under a microscope.
Ingram Planetarium
The founder of the Museum of Coastal Carolina and Ingram Planetarium, Stuart Ingram, was a World War II airman. He would navigate the equipment by following the stars. Following his World War II term, Stuart enjoyed pointing out constellations to his friends and family. His passion for stars turned into what we know today as The Ingram Planetarium. Opened in 2002, Ingram Planetarium offers fun and educational activities for your whole family. What a bonus! Similar to the Museum of Coastal Carolina, Ingram Planetarium's special events and exhibits are always changing, but Paul Dennis Science Hall is open all year round. Some of their interactive exhibits include:
Weather Section: Guests can experience a category 1 hurricane with winds up to 78 miles-per-hour inside their Hurricane Simulator. There is also a rooftop weather station that shows the current temperature, humidity, and wind speeds.

Robotics and NanoTech Section: The exhibit offers the most current technology throughout the planetarium. Visitors can learn all about the nanoscale and its applications in other displays. You'll also learn some basic coding skills with "Cody" the mouse.

Interactive Touch Screen Section: Explore the International Space Station through interactive videos and virtual technology equipment. Every visit is unique since there are daily news updates from NASA to share.
McClure Realty Vacations
There are several things to do in Ocean Isle Beach, but the Museum of Coastal Carolina and Ingram Planetarium are two of our favorite activities. Especially since many of our
McClure Realty Vacations rentals
are within walking distance of these attractions. When vacationing in the home of your dreams and staying close to Ocean Isle Beach's top activities, you can't lose! Book your vacation today by visiting our website or talking to our staff at 800-332-5476.
Comment on this post!