---
Beach Fun (At a Distance)
Posted On Thursday, June 4, 2020
---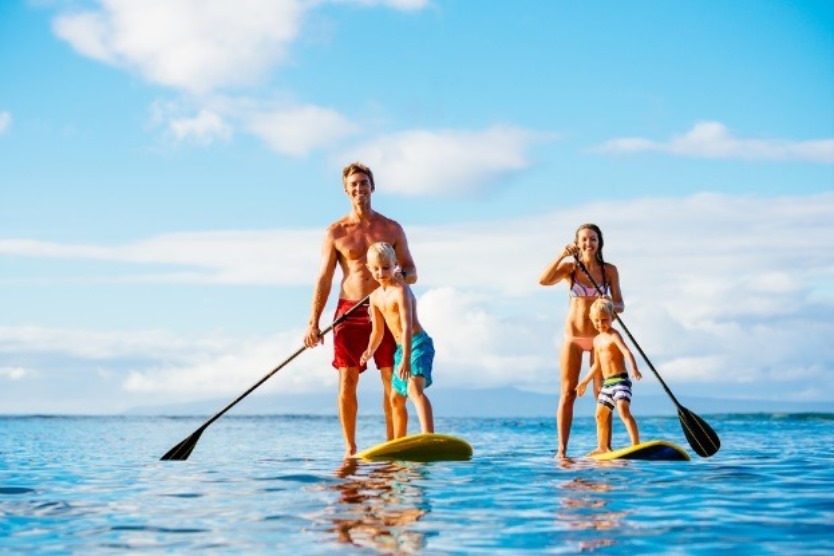 Beach Fun (At a Distance): 5 Unique Beach Activities
Who doesn't love spending a sunny summer day at the beach? When you stay at McClure Realty Vacations' North Carolina beach rentals, every day you're here is chock-full of beach fun. Being outside listening to the ocean waves, feeling the sun's warmth on your face, and breathing in the salty air provides an excellent way to relax and rejuvenate—at a distance.
Have Heaps of Safe Beach Fun at Ocean Isle Beach
If you're looking for unique activities to do at the beach to spice up your day in the sun, we've assembled a quick list of five socially-distant recreational tasks:
Surf fishing is the perfect quiet, beach fun activity. You get to spend all day reeling in some scrumptious morsels while barefoot in the sand. Head to Ocean Isle Beach's easternmost inlet where the Intracoastal Waterway meets the Atlantic. Use live bait from a nearby tackle shop like Rigged & Ready Fishing Center to catch flounder and red drum. Plus, surf fishing provides an excellent opportunity to teach the kiddos the joys of catching your dinner.

Shred some waves when you rent a board through Carolina School of Surf. If you're new to the watersport, you can sign up for a lesson (or watch a youtube tutorial; how hard could it be?). Be sure you're up-to-date on the surf report before you embark on this aqua adventure.

If you prefer something a slower-paced, consider leaving your North Carolina rental for a relaxing SUP board session around Ocean Isle.

Book a kayak tour through Summertide Adventures for more structured guidance. Kayaking is an excellent source of exercise that immerses you in nature, thus providing unforgettable views of Ocean Isle Beach wildlife.

Keep to the shoreline and spend a sunny afternoon scavenging for gorgeous shells. Bring your findings home with you as an Ocean Isle Beach, NC, keepsake. Give them to your friends or use them for jewelry and crafts.
Houses for Rent in North Carolina Perfect for Beach Fun
If you're looking for houses to rent in Ocean Isle Beach, NC, it's no secret that McClure Realty Vacations offers a wide variety of comfortable beach houses at affordable prices. If you're looking for more suggestions for beach fun you can have while maintaining social distancing guidelines, please give us a call at 800-332-5476. Our knowledgeable staff is happy to help you.
Comment on this post!